The Scoop on Oats and Barely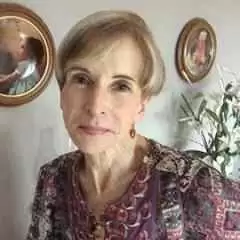 The Scoop in Barley: Barley contains gluten and that is where some of us "get stuck". It is frequently used to make malt. That is why the normal beer is so bad for the celiac patient.  As a general rule you should avoid natural or mal flavorings a food has natural or malt flavorings in the ingredient list, contact the company so see if these flavourings cam from a non-gluten source.  How many times did I buy hot chocolate drinks not reading through the ingredients and finding out they contain barley. Yes, it takes time, but by checking with the company involved it can be put on your DO NOT BUY LIST and save your gut/bowel and abdominal pain.  Be careful about OATS!  Just because it says GLUTEN FREE does not mean it is good for YOU.  Not all celiac people can tolerate oats, like me for example. I love making muffins containing oats and it you can send some information through to me as to what to replace OATS with I can make Mom's Oatmeal Cookies without breaking out with DH sores all over my scalp.  There was a time when I thought I might have brain Cancer because of these Dermatitis Sores all over my scalp.  You get kind of crazy when you itch yourself bald until they eventually scab and fall off.
---
Celiac.com Sponsor (A13):


---
---
Celiac.com Sponsor (A13-m):


---
YOU NEED TO LOOK FOR THE CERTIFIED GLUTEN-FREE OATS label on the product, but again, if you are one of those people who is very sensitive to oats, eliminate them from your diet and also add them to your list together with the MALT
Some brands such as Bob's Redmill, Glutenfreeeda and gluten-free Harvest make oatmeal that is certified gluten-free. When eating out, or in doubt avoid oats and oat-containing cereals and breads.
There are lots of delicious foods to enjoy! Many foods are naturally gluten-free, including milk, butter, cheese, fruits and vegetables, fresh meats, fish poultry, eggs, beans, nuts seeds, corn, quinoa and rice. Bakes gods are one area to be extremely cautious about. I have been quite ill over the Winter and very kind people decided to bring us dinners on a Tuesday, just before Bible Study hoping that I would be able to go to enjoy actual fellowship.  I have five bacteria living in my lungs right now and I am so scared of someone "catching" something from me. They say to avoid anyone who is immuncompromised, young babies or the elderly. Really? Do you go to someone and ask them if they are old? Or immunocompromised? difficult. If I cough to I immediately leave the sanctuary.  I cannot sing, and the fellowship time after the service has coffee, tea and baking, and that leaves me out;.  My husband has been enjoying pineapple upside down cake.  Last Tuesday Ray had a lovely meal, but there was a salad with bread pieces cut into it and I would have loved the salad except for the flecks of bread throughout the salad. The person who called last night asked when I could eat and it was difficult for my husband to say, "Don't trouble yourself if you are making the meal for Vonnie because the sauces and gravy not be gluten free.  "Oh, I did not realize that" is the common reply, because the average person does not consider the sauces and gravy or the soya sauce put on a meal.  And the delicious smell coming through the door just makes me miserable.  Did you know that "Smoke Flavouring" is also something to watch out for?  
It is best to check with your health care provider to see if you can eat traditional oats or if you need to look for certified gluten-free oats. I have really tried to get Certified Gluten Free everything but I  am getting nowhere with oatmeal. Most breads, pastas, cereals and baked goods are made with grains and flours containing gluten. There are many grains and flours that are naturally gluten free, and many other products on the market made from these grains and flours Think of these grains and products made with them as safe foods, in other words, safe to eat on the gluten-free diet.  NB;  Did you know how quickly they took the gluten free Cheerios off the shelves after they were reported and their products checked.  Grains are the culprit for many gluten problems.  It is in the air, the same as wind is in the air.  They need a calculated mileage meter to check how far grains travel just in the wind, and that is not counting birds which pick up seeds everywhere.  They go to the oat fields and two miles away there is a field full of barley. Mathematical problem difficult to solve, and even more difficult to control.  
Watch out for these words:    May contain traces of wheat – Made on shared equipment with wheat ingredients, and Manufactured in a facility that also processes wheat ingredients.  The people that work with gluten free foods have to wear shoe coverings as well as white smocks and rubber gloves when they are working with gluten free foods. How vigilant are they in cleaning their machines or are the machines ONLY USED FOR GLUTEN FREE FOODS. I WENT INTO A BAKERY LAST WEEK AND ASKED THEM IF THERE WAS A PARTICULAR DAY THAT THEY MADE ONLY GLUTEN FREE PASTA.   #1) THE SERVER rolled her eyes and went to the back of the store to ask and was told that they made their own pasta on Tuesdays. But she had to go back again to ask if the machines were thoroughly scrubbed prior to setting them up for gluten free pasta.   
It has become a lot easier than thirty years ago when we had a choice of frozen white rice bread or frozen white ice encrusted bread that looked like it would stand alone.  We are adviced at home to use separate colanders, sponges, strainers, toasters, toaster ovens, bread machines, towels dish rags, n cutting boards and utensils for gluten-free baking and coking.  We are to clean our measuring cups and spoons, the microwave, pot holders and baking pans well and often.  In fact we should be washing all shared utensils before and after each use.  Easier to do when you are cooking at home, but give the baking store the third degree questionnaire when you go in and you are going to turn the server white with worry. Far away from home it is better to plan meals and snacks ahead of time. That may sound hard, but following these tips can make it easier for you and your health.  
I love "Farmer Sausage: barbecued and put on a gluten free hamburger bun more than I like hamburgers, but not only is it very expensive you may have to go to a "Mom and Pop: Home Made Farmer Sausage Factory in order to purchase some.  Nothing nicer than slicing  the farmer sausage in half and barbecuing it along with some large mushrooms and a small amount of mustard and some baby potatoes and possibly broccoli and you have a nutritious supper, but it may require you to call around and check the Farmer Sausage for fillers prior to lining up to purchase some. You will never want to go back to fatty hamburger again, with possible fillers in it too.  
Many restaurants are now making a Gluten Free Menu, but be prepared to ask some questions as to where the sandwich was produced and was it placed in the next shelf to the gluten cookies.  Have you watched the server putting the small piece of waxed paper in between your gluten free products and put in the same bag with just the waxed paper in between the products, and then tell me you carry the products out to our care safely and not mixed up .  
The best resources for gluten-free recipes are the Internet and Gluten-Free Cookbooks.  The GI Department at Boston Children's Hospital is a wonderful resource for families, and as great recipes as well as cookbook suggestions.
REMEMBER:    Just because you have become used to Bob's Red Mill  products does not mean all their products are gluten free. IN fact, they have bags of gluten flour as one of their products, so reading is a must when shopping.