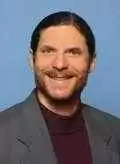 Celiac.com 10/09/2013 - This article originally appeared in the Spring 2013 issue of Journal of Gluten Sensitivity.
Ron:  Where do celiac disease and non celiac gluten sensitivity come from?
---
Celiac.com Sponsor (A12):


---
---
Celiac.com Sponsor (A12-m):


---
Dr. Fine: We're talking about the dietary staple of Western Civilization, right? This is not the staple of the Asian diet or the African diet or the diet for the Americas. Not even all European populations have been eating it as long as those earliest farmers in the Middle East.  

We have altered the wheat so much, through hybridization and seed selection, to have more gluten and to be more favorable for farming practices, that we have to look at what gluten is ...... a highly antigenic food. It always has been. The coeliac affection was first described in 100 AD. So if we've been eating wheat, or grains, for 10, 000 years, then 8,000 years into this, gluten induced disease was written about, it was probably present long before that. The bottom line is that this is a 10,000 year old food with a 2000 year old description, so this is not a new syndrome.
What could be new is that because we have hospitals and tests the resulting diseases can now be identified earlier.  Before you had to be near death before anyone knew there was anything wrong with you. But we are certainly able to identify celiac disease before you are dying from it.  I really think we are seeing more of an epidemic of non-celiac GS because, I believe, our immune systems are much more reactive than ever before. All autoimmune and immune diseases are on the rise. That's a fact from the NIH. The NIH has even acknowledged that there is probably an environmental component to that increase,  and I agree with them. The wheat we grow now is more immune stimulating. The way I see wheat today is that it has become the poison ivy of the western diet.
Poison Ivy is a plant that is highly immune stimulating but not everyone reacts to it. Not everyone gets a rash. Even if some do not react, for instance, if they rub poison ivy on their skin, you could probably biopsy the skin and see that it was stimulating an immune reaction but there may never be a rash and the person may never itch. That would be an asymptomatic immune reaction. Then, there are symptomatic people. And then, there are people who truly don't react.
It is similar with eating grains. This is the food that brought us to where we are and without grains we couldn't have gotten civilization, we couldn't store food, and we couldn't have gotten all the other things that helped us become civilized. But it went awry. If you look at the Old Testament (The Torah), it says we should never mix two seeds of grain in the same field. I look at this as a warning to keep the seeds away from each other so they don't hybridize. Because when they hybridize, they also change their genetics. Wheat does not stay the same. If you cross this wheat with that wheat, instead of being haploid it becomes tetraploid and hexaploid, so modern wheat is hexaploid. Ancient wheat was haploid, with two chromosomes.
So now, we've got to look at this like a public food issue.  If the same food that gave us civilization is now causing disease, it's either something we've done or something that's been there all along, plus something we've done to the wheat. And, our environment is stimulating our immune systems so much now that we are reacting more to wheat.
In other words, to try to say something like we've got to do something to be able to eat wheat is almost like saying 'we've got to do something so when we walk through a patch of poison ivy, we won't react.' I just don't think it makes sense to say let's find a way to eat a substance that we know is causing mental and brain problems, obesity, immune problems, gut problems, etc. They're really just empty calories anyway. There's no vital nutrients in grains.  
I think it's valid to ask, why are we so addicted to, or in love with, grains? Why can't we just go on from here without them? Why can't we move forward instead of trying to do everything to figure out how to stay in this current food paradigm?

Ron: Maybe that is part of why the gluten free diet has become so popular lately.
Dr. Fine: An interesting phenomenon we have seen is that since gluten free food and the whole gluten sensitive thing has become popular talk show material, it has been a little bit de-medicalized. That can actually pose some problems because more people are seeing it as a diet like the fifteen other diets they heard about last week. Instead of "I've got a serious problem and I need an answer, and how do I find out what's wrong with me?" That used to be what it was.  People have forgotten that this is a serious medical issue. This isn't just a diet de jour. It is a diet that should be followed consistently and strictly. So maybe we should be trying to communicate where we are in this revolution. The popularizing of the gluten free diet may be harmful to some people because they will think that they have tried the diet and gotten little benefit from it, when really, they have just dabbled in the diet and have not really given it a chance to help. They may never learn that gluten really is causing their health problems because they will think that they have tried it and it didn't work for them. And they are less likely to seek objective tests for gluten sensitivity and other possible causes of their problems.
It has been a kind of a mixed blessing that the gluten free diet has become so popular. At least we don't have to fight to get the truth out, but what I don't like is the idea that what used to be a highly objective, credible, medical issue ie: celiac disease and non-celiac gluten sensitivity is kind of becoming like the Atkin's diet. You know, "I'm on it. I'm off it. I'm going to go on it next week. Oh, I'm going to a birthday party so I'm going to have some cake, etc." That approach, we all know, is the absolute wrong thing to do.
And I think that the  people who were almost crippled by gluten, and then got better, are probably upset when somebody looks at the gluten free diet like it's the diet of the week.   
Ron: I know that you operate a testing laboratory but you also organize academic conferences.
Dr. Fine: Yes, I've got two organizations. One is a purely educational, non-profit public organization, called the Intestinal Health Institute. My lecturing, for about 12 years now, is aimed at trying to bring about greater awareness of the health problems caused by gluten and other foods, plus intestinal and overall health. Several years ago when talking about gluten sensitivity, it was almost like getting people to see that the emperor didn't have clothes on. That has improved lately, because public and medical beliefs are changing.  
As a gastroenterologist in the 1980s, I saw a similar revolution in thinking take place. Somebody came out and said "Ulcer disease is not purely from too much acid. It is a disease caused by this bacterium called Helicobacter pylori."
That was unbelievable within the existing paradigm. It started out with people saying: "Did you read that paper? It is absurd!" Then more information came out.  Then it became controversial.  When an idea becomes controversial, it is threatening something.  Someone on one side is trying to protect what is, and someone on the other side has a new idea that may displace the side being protected.  What I saw was a process where that idea went from being laughable, to possible. Then, fifteen years later, it became the most popular topic in gastroenterology. It went from 1985 to 2000 when Helicobacter pylori had become "the" topic.  And, by the way, research goes pop too. Once a topic begins to be accepted, researchers dive in.
I saw that happen at the end of the 1990's too. People with microscopic colitis, which my mentor Dr. John Fordtran had originally discovered and defined, and I researched clinically, pathologically and histopathologically.  I found it to be very similar, and epidemiologically, almost identical to celiac disease. But these patients didn't have celiac disease nor did they have the markers of gliadin reactivity in their serum.
Then I had this idea one day that maybe the antibodies are inside the intestine because I had heard about a researcher, Anne Ferguson, who had done some very interesting work where they had either sampled the fluid inside the intestine or flushed all the intestinal fluid out and measured antibodies, even though they weren't present in the blood. To me that made perfect sense because that's where your food is and if your immune system is ever going to secrete antibodies, as a first line of defense, it had better get those antibodies inside the intestine because that's where the bacteria are going to be invading.  You can't use serum antibody testing when we know that the intestine is, indeed, the site where the problem originates.  
Dr. Anne Ferguson is the one who found that you can find intra-intestinal antibodies when they weren't present in the blood, so blood is an indirect measure of the presence of celiac disease. Those antibodies mainly get in blood when you have intestinal damage but if you don't, they cannot leak into the blood, it seems.  It's apples and oranges. A blood test and a stool test are not the same test.
IgA is a secretory antibody. It is made to be secreted into the intestinal tract, the respiratory tract, and anywhere there is a mucosa that interfaces with the world or food or a foreign antigen. That's where you see seceretory IgA and that is what we looked for.  When we had the idea and played it out - and let me just say now that other people who have tried to study this, who have usually been studying it with the hypothesis that it is no good, and of course, whatever your bias in research is, you are usually going to wind up finding evidence to support that bias. Nevertheless, when we first did it, we adapted a serum method for stools, and we didn't find it either. You have to go a few steps further.  But if you give up on your first try, you always miss it, and so did I. And those with a bias against it will never look any further.
Anyway, so we developed a method and it was much more sensitive than finding serum positivity for anti-gliadin antibodies. You've got anti-gliadin antibodies in illnesses other than celiac disease, like irritable bowel syndrome, autoimmune diseases like microscopic colitis, chronic fatigue, and so on. So we were looking at numbers like 60% and 75% positive Vs 11% in the blood. We also found fecal gliadin antibodies in 25% of people with no symptoms at all. Still, 75% is a lot higher than 25%. So I knew that I had discovered a new paradigm. And I saw (by the way, that 25%.... at first it was 29% but it eventually averaged out to 25%) a quarter of asymptomatic people reacted positive with stool antibodies.  But if you take everybody, because so many people have other diseases, like 15% of the population have irritable bowel syndrome, and nearly 15% have autoimmune disease....... when you add it all up it could be about 50% of people who are reactive to gliadin, as determined by looking for antibodies inside their intestines.
Ron: How did you get started on your own?
Dr. Fine: I made the transition in 2000, so our anniversary is April 1st, 2000. This is our 13th year. If you've hung around 13 years, I think, that also makes a statement.  EnteroLab.com was born because I knew that what I had discovered was, well, what we're really talking about is an epidemic.  At that time, I didn't know anything about the "why" or even the "what".  I just knew it was a massive problem I had discovered. Maybe I could call myself the Paul Revere of gluten sensitivity. I had to be the one to get on the horse and say "gluten sensitivity is coming".     
I converted my academic career, which was stellar at the time.... it was very traditional.... 40 publications by the time I was 35 and I worked with what would arguably be one of the most successful researchers in the world, Dr. John Fordtran. And I went out on a limb and put my entire professional reputation and career in jeopardy because I knew this had to be brought to the world.  I knew there would be a controversy. The idea, which had been in the medical literature for years..... non-celiac gluten sensitivity can be traced back to at least 1980, so we were already 20 years into that. And I thought if I bring the idea directly to the public, then, because it's a dietary treatment, they can proceed in getting better while we wait 15 to 20 years for the doctors to catch on. What I didn't know at the time is that there's a whole subset of practitioners, like chiropractors, nutritionists, and nurse practitioners, who don't seem to feel so threatened by some major new idea.  They caught on quickly. They're the early adopters.  
Ron: You have traveled a long way since 2000
Dr. Fine: Here's the way I'm looking at what's going on now versus where we started. My observation is that every new idea, every revolutionary finding, seems to happen in two places on opposite sides of the globe. Having happened in Christchurch, New Zealand and in Dallas, Texas would qualify for that. I think Dr. Rodney Ford and I got on the track at about the same time.
What I had previously been finding and, I think, what he has found was that these positive anti-gliadin antibodies in the serum, which everyone was casting off as false positives, didn't make sense. How could a quality lab test have a 10% or 12%  false positive rate?  That's like saying that we can't diagnose anemia without  including 10% or more people who don't have it. That would be a bad test. So it didn't seem true that if anti-gliadin antibodies were part of the reaction of celiac disease, why would 10% to 12% of the population have anti-gliadin antibodies in their blood?
Well, that's because they are reacting to gliadin. It is the most immunogenic food. They don't have celiac disease, either because they don't have the genes to get it, or they haven't got it yet. Fecal gliadin antibodies were this kind of intermediate thing.
Ron: Are you saying that the fecal antibody does not identify a leaky gut, whereas the serum antibody does?   
Dr. Fine: No, it might imply that, but I wouldn't say that it says that. In fact, in a study that I did, where I looked at serum antibodies,  we did permeability studies and fecal fat measurements and biopsies, and some treatment. We found abnormal permeability, as measured by a surcrose permeability test,  performed by the authority on that test at the time, Dr. Jon Meddings. He found about half of those with leaky gut had the serum antibodies, not all.  
Ron: Is there more mainstream research that supports your findings?
Dr. Fine: Well, I found a rate of about 11% serum IgG or IgA  among people at a shopping center in Dallas.  Dr. Marios Hadjivassiliou found IgG antibodies in about 12%  of the population, and Dr. Rodney Ford tells me that he has found a rate of about 10% who are gluten sensitive. These are all congruent findings.
Fecal Antibodies at 25% of asymptomatic and 60 to 75% of symptomatic people, depending on what disease or symptom you're talking about and then, because those problems are so common, the overall average, from my calculations is 50% overall...... mostly adults. Theoretically, it might be less frequent in children, but I don't have enough children's data to know.  
Ron: Is your testing similar to Dr. Marsh's rectal challenge testing for celiac disease?
Dr. Fine: Yes. I identify one of his references in my manuscript where even siblings without DQ2 or DQ8 can be positive for a rectal challenge, even though they don't have celiac genes or get celiac disease. That's another proof that you don't have to be celiac to be gluten reactive. He did studies on that, a sibling study which was really interesting.
What is your vision for future testing & treatment of celiac disease and non celiac gluten sensitivity?
Dr. Fine: My lab and myself are just about finding the facts and then helping people to understand those facts. Frankly, to use a metaphor, your vision is only as good as your eyes and your glasses. If your eyes aren't good, good glasses can make your vision perfect. But if you are using the wrong glasses, ie: the wrong test, or the wrong paradigm, then you might be seeing farther than you used to see, but you are not really seeing the truth yet.
Ron: Would you care to comment on the whole oats controversy?
Dr. Fine: I've got a feel on oats that is a departure from the general view. We have a new test for oat protein sensitivity and it is really showing to be very helpful. We launched a more extensive food sensitivity test panel, 2 years ago, and oats is one of the antigens we included, along with rice and corn and a few meats and nuts and potatoes.  What we are seeing sometimes, is people who don't have a reaction to any foods and their oats are through the roof and they are gluten sensitive.  I don't know why. Just like it was all or none  with celiac.... you could have something in the middle, right? Oats is the same way. It's not all or nothing. Some people are sensitive, and some people are not. We know it's the least stimulating of the four grains. That makes sense because of the biochemistry of the prolamine and glutamine residues, and a lot of antigenic glutens.  
However, logically, you cannot do a study of tolerating oats in anyone who doesn't tolerate oats. So anyone doing a study where the subject has to consume oats for long periods of time, that could never include someone who is sensitive to oats. The truth about studies that make this claim is that there is a very large withdrawal rate and a large component that can't qualify for the study because it made them vomit or sick in other ways. So the only thing you can conclude is that among the people who can symptomatically tolerate oats, over long periods of time, oats don't seem to cause the villous atrophy of celiac disease, which isn't the best measure anyway, to my thinking. But that does not mean that anybody with celiac disease can tolerate oats and that seems to be the message that has come down to us.
We're talking about wheat, barley, and rye, and, we used to think, oats. Now we are saying oats are okay and that is just plain wrong. In fact my own gluten sensitivity became known after increasing my consumption of oats. And if you ever go into a room of gluten sensitive people and give a talk, just ask them "How many people here know that they can't eat oats?" They either get pain, gas, vomiting, or whatever. It's about 20% to 30% who will always raise their hands.
To use an analogy, if people had a fear of round light fixtures, and there happened to be  big, large round light fixture on the ceiling, how many people could I expect in this room right now to not be afraid of big round light fixtures? None! Those who are afraid of round light fixtures wouldn't come in the room.
So nobody who can't eat oats or is afraid to eat oats is going to volunteer or succeed at staying in a study where they have to eat oats for 2 to 5 years. The only people who are going to stay in that study are the ones who want to find out they can eat oats.  The researchers certainly have some reason to want to find out they can eat them. So that bias is automatically built into those studies, so the fact is that it has not been proven and people are being misled and frankly, in my opinion, everybody should wait until they get over their symptoms and then maybe do our test or try re-introducing oats.
A person who doesn't eat gluten-free cannot know what an insider knows. And, they have a different agenda. They're clearly exclusively a professional. It's kind of like somebody making policy on health food who eats a horribly unhealthy diet.  So I see these jaws drop in my lectures when people find out that you can't just automatically assume that you can tolerate oats. You might be able to, but you might not, and there's no way someone can
Ron: Will your oats test work after years on a gluten-free diet?
Dr. Fine: I don't know. That's a good question. The good thing about the stool test is that the antibodies last a lot longer. You can be gluten-free for one or two years and still we can find antibodies to the wheat gliadin in the stool. I guess that it would be the same for oats.  I definitely abhor the idea of a gluten challenge for celiac disease.... especially the biopsy. I mean, the biopsy may not become abnormal for 5 years and they could still be sick.
Ron: You mentioned that you follow a gluten-free diet. Can you tell me why?
Dr. Fine: I've had spondyloarthropathy since I was about 14.  I manage it without drugs and I have no pain. I control it just with diet.
Ron: Does your lab do genetic testing?
Dr. Fine:  Yes, and the gene test that EnteroLab.com offers actually types the gene at the HLA locus, which means our reports indicate "this is the gene you have at the HLA-DQB1 locus".; we don't just say "yes you have the celiac  gene", or "no you don't".  There is data in the literature, including research I have published that identifies HLA-DQB1*0301, 0303, which are the DQ7 and DQ9 genes, respectively, and DQ1, and we know from Dr. Hadjivassiliou's research that DQ1 (including 05xx and 06xx subtypes) reacts with gluten and represent gluten sensitive genes. Of course, DQ2 and DQ8 are the main celiac HLA-DQB1 genes. The interesting thing is that, in America, it's very rare not to have one of these.  Almost everybody does, actually. It just comes down to how many do you have? Which one/ones do you have? Do you have one that seems to be a more reactive one or a less reactive one? And, do you have a celiac gene or two celiac genes? Which is going to mean, if you have two celiac genes or two gluten-sensitive genes, or a celiac gene and a gluten-sensitive gene that every child you have will have at least one of them.    So, we prefer our gene test over that of others that merely answers the question " Do I or do I not have a celiac gene." Not only is it inexpensive, at about half the price of the other lab that does it, we give you more data.
I was doing genetic studies in the 90s, to figure all this information out. For instance, I met Dr. Hadjivassiliou at the International Conference on Celiac Disease at the University of Maryland in August of 2000. Dr. Fasano hosted it. I spoke before Dr. Hadjivassiliou and I showed this association with DQ1,7, or I called it 1,3 with 7 being a subtype primarily but also 9, and so he came to me and said "Well, I've seen associations with my neurologic disease with DQ1, so I'm glad someone else is finding this." So, again, it's not just the antibodies, and it's not just non-celiac gluten sensitive genes, and as far as I know, no other lab is dealing with that except us.  
The abnormal permeability, in my opinion, is an effect of the immune arrays going on and the primary reaction is the immune response to gluten. You could possibly say that you get altered permeability first and then you get the gluten reaction, but I don't think so. I used to study permeability in humans in vivo. You can look at my CV or go to PubMed.com and put Fine KD and you'll see some early studies about permeability where we used to measure permeability in live human subjects and it was just a given, to me, that abnormal permeability in inflammatory disorders is primarily due to the inflammation and the disruption of tissue, architecture, and the like. I think that the permeability follows the inflammation.
Ron: I have dermatitis herpetiformis (DH) and I find that my skin reacts more to oats than other grains. If I eat something that is labeled "gluten-free" but contains oats, I soon find that my DH flares up. I know others with celiac disease and DH who say the same thing. I mention this oats connection in the hope that you might someday do some research to explore that connection.
Dr. Fine: We are just about to launch our oat sensitivity fecal IgA test as part of a gluten sensitivity panel because it is playing a little bit different role than testing for other non-gluten foods. It's like when a sophomore seems to be stellar on a football team, they pull him up to the varsity team.  So we're pulling the oat test out of the sophomore squad and putting it on the varsity because it was showing up a lot more often and I think it's in the same paradigm as the wheat gliadin separate from other foods. Even though we like to look at it as "other grains". We are seeing a lot of rice sensitivity, some corn sensitivity.  Many seem to react to other grains, as I do personally.
The news is that we'd like to use April 1st, 2013 as the launch date for our new gluten sensitivity panel because it is an anniversary date for us. We hope to have that new panel available about April 1st, along with a tTG test, and an anti- gliadin fecal IgA test, and maybe even another test for another dietary food antigen, which is an ASCA (anti-Saccharomyces cerevisiae antibodies). It's been associated with Crohn's disease. It's like the diagnostic screening blood test for Crohn's, but more sensitive.
We and some other people have looked at it in the stool, so that's just another test that we might put in the panel to make it affordable to get all 4.
Ron: Thank you for taking the time to provide our readers with such a comprehensive discussion of your  work and the exciting new tests that will soon be available at your lab.
Dr. Fine: You are very welcome. It was nice chatting with you. And thank you for the pioneering work that you have done as well!