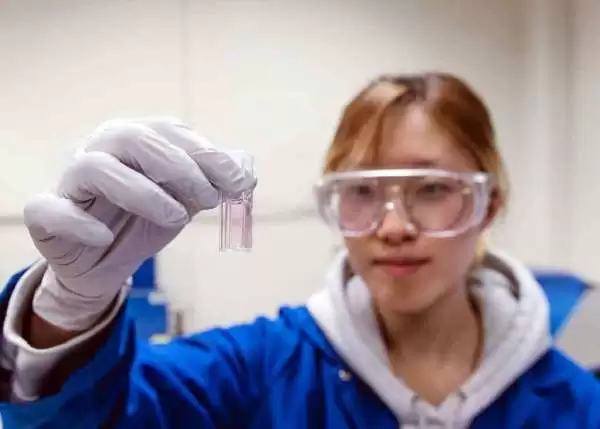 Caption: Image: CC BY 2.0--UC Davis College of Engineering
Celiac.com 08/14/2020 - Monoglycerides and diglycerides do not contain wheat, rye, barley. They are gluten free and safe for people with celiac disease. Monglycerides and diglycerides appear on a number of gluten-free lists, including Celiac.com's Safe Gluten-Free Foods List.
Some mono- and diglycerides are made with wheat. FDA labeling laws require any mono- or diglycerides made with wheat to disclose that fact on the label, so check the allergen listings, to be sure.
Foods Containing Mono- and Diglycerides
---
Celiac.com Sponsor (A12):


---
---
Celiac.com Sponsor (A12-m):


---
Mono- and diglycerides are processed fats that help improve the consistency and quality of processed and packaged foods.  Mono and Diglycerides are often used as emulsifiers in baked goods, soft drinks, candy, gum, whipped cream, ice cream, margarine and shortening. 
Mono and Diglycerides May Contain Trans Fats
Some mono- and diglycerides are made in labs, while others come from animal or vegetable sources. All are exposed to heat for processing into packaged and prepared foods. Because of this, and because they are made from partly fatty acids, mono- and diglycerides may contain trans fats, which have been linked to an increased risk of numerous diseases, including heart disease, stroke and diabetes.