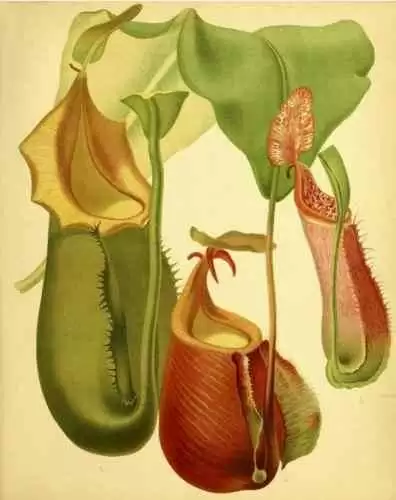 Caption: Image: CC--Swallowtail Garden Seeds
Celiac.com 10/05/2016 - So, you're one of the millions of people with celiac disease, one of those folks who has to avoid gluten and eat a gluten-free diet. Maybe you'd like to be able to safely eat out. Maybe you'd like to safely eat some bread.
Imagine a day a few years from now when you take a pill containing enzymes from a carnivorous plant, which allows your gut to fully break down gluten. You take the pill and sit down to that pizza and beer you've been missing for so long. Is such a day really somewhere in the near future? U of C researcher David Schriemer thinks so.
---
Celiac.com Sponsor (A12):


---
---
Celiac.com Sponsor (A12-m):


---
"The idea here is that you would take it like Beano," Schreimer said. The enzymes are the product of diligent and meticulous collection by a team of dedicated scientists. They are responsible for carefully extracting the minute amount of digestive liquid in the bottom of each plant within an array of over 1,000 pitcher plants. Each pitcher plant holds just 0.5 millilitres of liquid.

To collect enough for their study, Schreimer and his colleagues enlisted the help of three retired women in B.C.'s Lower Mainland who "had a fascination" for carnivorous sundews, Venus flytraps and pitcher plants. These women dedicated an entire greenhouse of roughly 1,000 individual pitchers, each about the size of a thumb, Schreimer said.

The University of Calgary researchers supplied those women with vials of fruit flies to stimulate the plants, and the women tapped off small amounts of fluids on a regular basis. After six months, they had collected six litres, enough for the researchers to complete their studies.

So, can the enzyme deliver? "We've taken it all the way through to animal trials at this point, and it seems to work," says Schreimer. The next step is trials on humans, followed by commercial development.

Stay tuned for these and other results on the development of new drugs and treatment options for celiac disease.

Source: