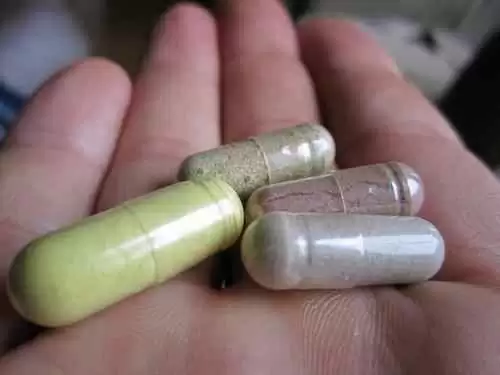 Caption: Current enzymes come up short in breaking down gluten. Photo: CC--Superfantastic
Celiac.com 10/02/2015 - Many people with celiac disease or gluten-intolerance take digestive enzymes, hoping for some protection against accidental gluten-contamination.

Post-proline cutting enzymes have been shown to effectively degrade the immunogenic gluten peptides and have been proposed as oral supplements. Several existing digestive enzyme supplements also claim to aid in gluten degradation.
So, how effective are currently available digestive enzyme supplements ineffective in breaking down these specific gliadins that triggers immune reactions in people with celiac disease? A team of researchers recently set out to determine the effectiveness of such existing enzyme supplements in comparison with a well characterized post-proline cutting enzyme, Prolyl EndoPeptidase from Aspergillus niger (AN-PEP).
The research team included G.Janssen, C. Christis, Y. Kooy-Winkelaar, L. Edens, D. Smith, P. van Veelen, and F. Koning. They are variously affiliated with the Department of Immunohematology and Blood Transfusion at Leiden University Medical Centre in Leiden, The Netherlands, DSM Food Specialties, Delft, The Netherlands, and DSM Food Specialties in South Bend, Indiana, USA.
For their study, the team subjected each of the five commercially available digestive enzyme supplements along with purified digestive enzymes to 1) enzyme assays and 2) mass spectrometric identification. Gluten epitope degradation was monitored by 1) R5 ELISA, 2) mass spectrometric analysis of the degradation products and 3) T cell proliferation assays.
Their findings show that, due to the high proline content of gluten molecules, gastrointestinal proteases are unable to fully degrade them leaving large proline-rich gluten fragments intact, including an immunogenic 33-mer from α-gliadin and a 26-mer from γ-gliadin.
Basically, none of the currently available digestive enzyme supplements are effective in degrading immunogenic gluten epitopes. This means that these enzymes are not likely to be helpful to people with celiac disease.
Share your thoughts in our comments section below.
Source: