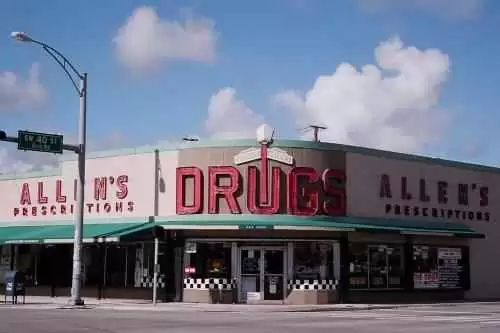 Caption: Photo: CC--Phillip Pessar
Celiac.com 12/20/2017 - The US Food and Drug Administration (FDA) wants drugmakers to provide detailed labeling about gluten in drugs.
The agency's recent draft guidance encourages drugmakers to provide clear labeling about whether their product ingredients contain gluten.
Unless a drug specifically contains wheat gluten or wheat flour as an ingredient, the agency says it expects most drugs to contain less gluten than a gluten-free cookie.
Under the guidance, the "amount of gluten estimated to be potentially present in a unit dose of an oral drug product (less than 0.5mg) is significantly less than the range at which gluten is estimated to be present in a gluten-free diet (5 to 50mg)." The guidance notes that 0.5mg gluten is the high end of its estimated range.
FDA also says it is unaware of any currently marketed oral drugs that contain gluten as an intentionally added inactive ingredient, and that drugs that with intentionally added gluten would have to be labeled as such.
The guidance encourages manufacturers to include a statement that their drug "contains no ingredient made from a gluten-containing grain (wheat, barley or rye)" when such a statement is "truthful and substantiated" in the description section of the drug's prescribing information.
The guidance pertains to all human drugs that pass through the small intestine, including drugs that are taken orally, topical drugs applied on or near the lips and drugs that are applied inside the mouth.
The guidance was necessary in part because, according to FDA Commissioner Scott Gottlieb, "because there has been uncertainty about gluten in certain drug products, some patients may be avoiding medications that would otherwise offer a health benefit."
Read the full guidance at: FDA.gov