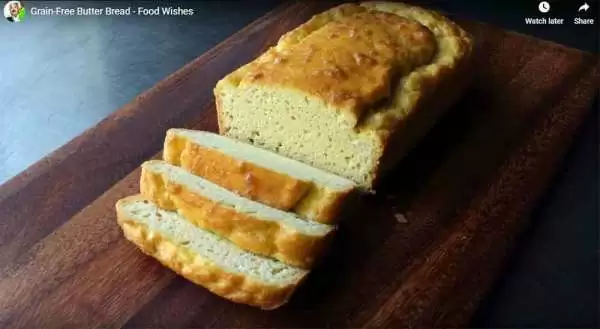 Caption: Image: Chef John over at Food Wishes blog
This recipe for keto-friendly, gluten-free Butter Bread comes to us via Chef John over at Food Wishes blog, who seems to have gotten it from KetoConnect.net, where the bread is known as Best Keto Bread. We've included links to both sites, so you can look at the original sources. That said, we're excited to try this keto-friendly gluten-free bread.
---
Celiac.com Sponsor (A12):


---
Keto-Friendly Gluten-Free Bread
Ingredients for one loaf:
1½ cup fine ground almond flour
2 teaspoons baking powder
1 teaspoon fine salt
¼ cup melted butter
6 large egg yolks
6 large egg whites
⅛ teaspoon cream of tartar
Directions:
In a mixing bowl, beat eggs and egg whites until frothy. 
Add other ingredients and blend well.
Pour into greased bread-loaf pan.
 
- Bake at 375 F. for about 30 minutes