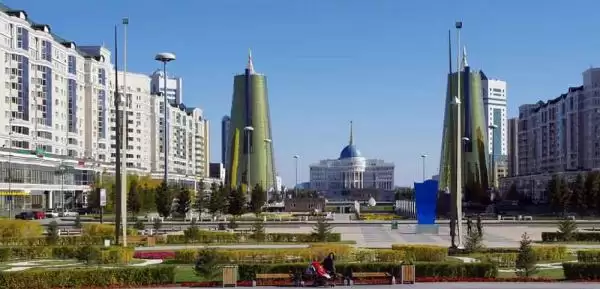 Caption: Image: CC--Ken and Nyetta
Celiac.com 11/14/2018 - You don't have to be a researcher to figure out that, for all the improvements in gluten-free food products in the last few years, gluten-free foods are still expensive and largely inferior in terms of quality and nutrition compared to their non-gluten-free counterparts. Most of the locally available gluten-free flour products are developed by large U.S. and European companies with global distribution. This can mean high local prices. Higher prices mean that some gluten-free products can remain out of reach for people who need them.
Researchers in Kazakhstan may have figured out a way to change that reality by creating high quality gluten-free products at low prices. The Kazakh Research Institute of Agricultural Products Processing have developed a method for producing local, affordable gluten-free products, according to the press service of Astana city administration.
---
Celiac.com Sponsor (A12):


---
---
Celiac.com Sponsor (A12-m):


---
According to the results of the survey, in Kazakhstan, more than two-thirds of patients with celiac disease are children under 11, while 15 percent are children aged 11-12 and 17 percent are people aged 21-35.  

"Gluten-free products cost ten times higher than gluten-containing products. Not every family can afford this. We are very interested in producing local products that are not inferior in quality to foreign ones," said Chief Specialist of the Crop Production Research Laboratory Olga Polubotko. The institute is researching flour confectionery mixes and cereals. They have identified corn, rice, buckwheat, millet and flax grown in various regions of the country as naturally gluten-free raw materials.  

According to the researchers, imported products contain a large amount of starch and artificial additives. They intend to develop domestic products with less starch and additives using mainly ingredients from the region. Academic Secretary of the Kazakh Research Institute Darigash Shaimerdenova says that a Finnish group is interested in working with Kazakhstan to develop gluten-free pasta.

The institute also conducts research to produce other varieties of foods including lactose-free lactic acid, pectin-containing, fat-free products without trans-isomers based on leguminous crops.

Look for more news regarding the development of better, more nutritious, more delicious gluten-free food as stories unfold.