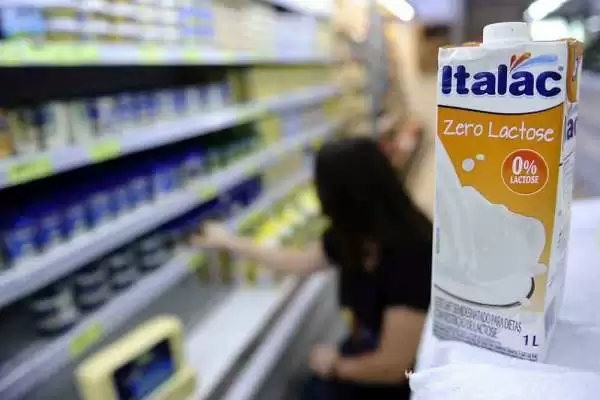 Caption: Many newly diagnosed celiacs cannot digest lactose for a while. Image: CC BY 2.0--Senado Federal
Celiac.com 03/12/2020 - Lactose intolerance is one of the most common food intolerances. Many people with celiac disease also have lactose intolerance, especially at the time they are first diagnosed.
Lactose intolerance happens when the gut fails to produce enough lactase, and enzyme that breaks down the lactose sugar in milk. Lactose intolerance can be inherited, but it can also happen as people get older and their bodies produce less lactase. Studies consistently shows that only about one in three people worldwide can digest lactose beyond seven or eight years of age.
---
Celiac.com Sponsor (A12):


---
---
Celiac.com Sponsor (A12-m):


---
Celiacs who eat gluten can become lactose intolerant after the villi and microvilli in their small intestine become damaged, and can no longer intercept and break down lactose molecules. 

However, most people recover on a gluten-free diet. Once the damaged villi and microvilli to grow back, and the gut heals, the sensitivity to lactose often disappears. This can take time.  In most people, full gut healing takes between six months and a year.

In some cases the villi and microvilli damage can take up to two years to heal fully. In any case, once the gut heals, lactose intolerance issues should disappear.

Also, most people who are lactose intolerant can eat goat and sheep products, such as milk, yogurt and cheeses, such as feta and pecorino Romano, without any problems. Many people with lactose intolerance can also consume raw, unpasteurized dairy without symptoms. 
Links to Goat, Sheep, and Raw Cow Milk Products