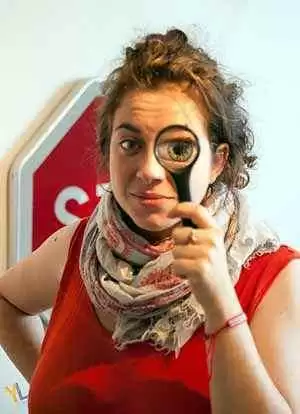 Caption: Photo: CC-- Yahann LeGrand
Celiac.com 05/06/2015 - Gluten is a common ingredient in many commercial food products. Less commonly known, however, is that many manufacturers use gluten as an inert ingredient in such products as medications, supplements, and vitamins. For people with celiac disease, exposure to as little as 30 to 50 mg of gluten per day can damage the mucosa of the small intestine. So, it is important to know the gluten content of prescription and nonprescription medications, even though a lack of labeling laws can make it challenging to find products that are gluten-free.
Given the lack of resources to verify the gluten content of prescription and non-prescription medications, it is best to check with the manufacturer. Your pharmacist can help make the process a bit simpler than doing it yourself. There are three things you and/or your pharmacist can do to determine the gluten status of any prescription drug. First is the use of a package insert (PI). You or your pharmacist can use the PI to review drug formulations, and find contact information for pharmaceutical manufacturers.
---
Celiac.com Sponsor (A12):


---
---
Celiac.com Sponsor (A12-m):


---
Gluten is used in numerous medications, supplements, and vitamins, often as an inert ingredient known as an excipient. For prescription medications, the PI should include a detailed listing of excipients; however, if this information is not readily available, the FDA provides drug labeling information for prescription and some OTC medications at DailyMed (dailymed.nlm.nih.gov). 

For non-prescription products, there often is nothing in the PI regarding gluten content, which means you will likely need to check with the manufacturer to be sure.

Second, you or your pharmacist can visit company websites to help determine whether a medication potentially contains gluten.

Third, you can find manufacturer contact information on the product or its packaging, by conducting an Internet search using the manufacturer's name, or by accessing online drug-information resources such as Clinical Pharmacology, Facts & Comparisons, and Martindale. When requesting information from a manufacturer, it is helpful to provide the lot number.

Recent research by Mangione and colleagues showed that information about the gluten content of non-prescription products is usually available and easy to access through the manufacturer.

Fourth, there are some third-party websites, such as GlutenFreeDrugs.com, which is maintained by a clinical pharmacist, contains a detailed chart listing selected brand and generic medications that are gluten-free, as well as those free of lactose or soy. However, this is not a comprehensive or definitive list of products, as ingredients and formulations can change from lot to lot in the manufacturing process.

Lastly, Celiac.org, the Celiac Disease Foundation offers a variety of resources and provides information on the treatment of celiac disease, tips on living gluten-free, and support-group contact information.

Source: