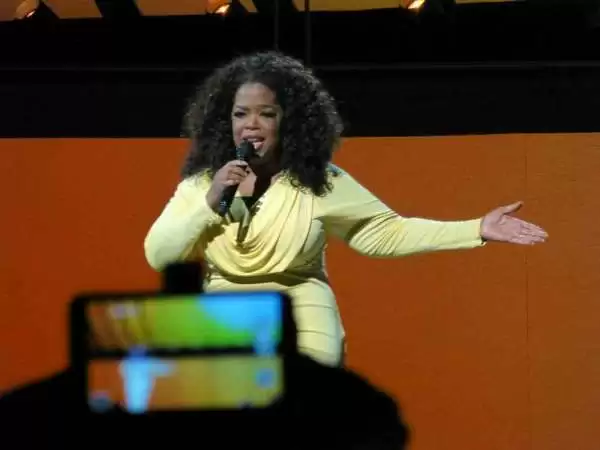 Caption: Image: CC BY 2.0--aphrodite-in-nyc
Celiac.com 12/06/2019 - Super-influencer, celebrity and talk-show maven Oprah Winfrey is nearly two-weeks into a 30-day challenge to eat one 'plant-based meal' per day. Oprah is taking on a challenge posed by One Meal A Day, a book written by James Cameron's fifth and current wife Suzy Amis.

She shared the story of how "we created this pancake because a friend of mine, Larry Gordon...has celiac disease," which means eating gluten-free. Gordon is a producer, known for his films including Field Of Dreams, Die Hard, Predator and Lara Croft: Tomb Raider.

Winfrey explained on Insta Stories that "this is a gluten-free, egg-free, dairy-free pancake, made with gluten-free flour, no eggs and no milk, but banana and flaxseed and a little bit of Earth Balance to hold it together."

The talk show maven calls it "the best pancake I've ever had...We're naming it the Larry Gordon pancake." 

Look for the recipe in Oprah's O Magazine. In case you can't wait for the next issue of O Magazine, for the Larry Gordon pancake, here's a recipe for chef Gordon Ramsey's Gluten-Free Pancakes.

For buckwheat lovers, here's a recipe for chef Gordon Ramsey's Gluten-Free Buckwheat Pancakes.