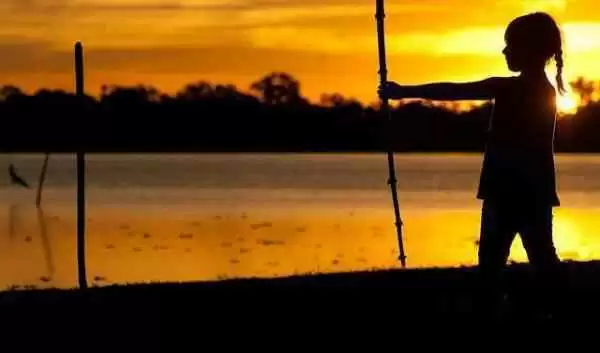 Caption: Hunter. Image: CC--+gAbY+
Celiac.com 09/08/2017 - For for the overwhelming majority of our time here on this planet we've all followed a paleo, or hunter-gatherer, diet. This is not a way of eating invented by the latest Hollywood guru – though truth be told there are now plenty of stars who eat this way. It's common sense, really, if you're able to unlearn a good portion of the dietary wisdom we've been force-fed over the last generation or two.
Paleo means little more than, in the words of Ray Audette, what you could find to eat if you were "naked with a sharp stick." And the foods you'd find would have to be, at least in theory (though usually not in practice), edible raw. So what foods would have been available to our ancestors?
---
Celiac.com Sponsor (A12):


---
---
Celiac.com Sponsor (A12-m):


---
Meat, for sure. There are no known hunter gatherer populations who were vegetarian/vegan. Animal protein is vital to human health. Why then do we hear about healthy vegetarian diets? Because they are healthy as compared to the modern Western diet, with its ubiquitous high fructose corn syrup, artificial fats and sweeteners, and high-glycemic carbohydrates.

Ok, so animal protein. What else could have been found by our ancestral hunter-gatherers? Fruit and true vegetables, in season.

That's basically it: meat, fruit, vegetables. And of course, plenty of good, cold water.

What did we not eat then? Grains in any form, gluten-free or not. Legumes, which are extremely toxic raw and have to be soaked and cooked in order to be edible. (Hint: peanuts are legumes!) New world foods like chocolate, coffee. The list goes on and you should have the hang of it by now. Again, the standard: foods edible raw that would have been available to our ancestors.

Question: Would dairy have been available to our ancestors? The answer is clearly no, other than in the form of human breastmilk for the first few months or years of life. Bovine milk, meant for calf populations, is not a natural human food.

Sound overly restrictive? Let me tell you today's menu: For breakfast, three eggs over easy with bacon and a glass of fresh-squeezed orange juice. Lunch was tuna on romaine lettuce with sliced almonds and a vinaigrette with iced green tea to drink. And dinner, a mere five minutes away, is grassfed flank steak lettuce-wrap tacos with roasted hatch green chile guacamole. And a nice glass of New Zealand Sauvignon Blanc.

Give paleo a try. It's the ultimate gluten-free way of eating.