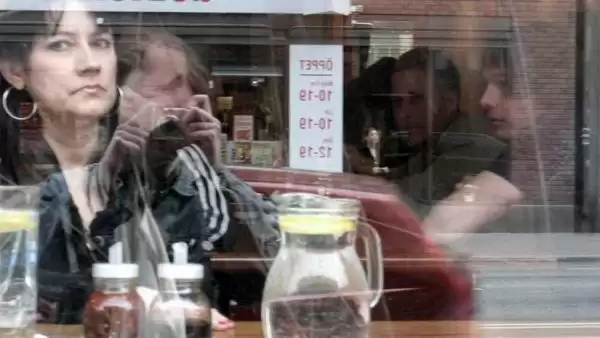 Caption: Image: CC--altemark
Celiac.com 09/11/2018 - Gluten sensitivity is the most common sign of celiac disease. Clinical celiac diagnosis usually involves a positive blood test followed by biopsy confirmation of a typical enteropathy.
The body's immune response to celiac disease involves both adaptive and innate immunity, and is marked by anti-gliadin (AGA) and anti-transglutaminase 2 antibodies (tTGA), lymphocytic infiltration in the intestinal epithelial membrane, and expression of multiple cytokines. Researchers know that long pentraxin 3 (PTX3), an acute-phase inflammatory molecule, plays an important role in innate immunity.
---
Celiac.com Sponsor (A12):


---
---
Celiac.com Sponsor (A12-m):


---
A pair of researchers recently set out to assess the relationship between Pentraxin 3 and biopsy status in celiac patients. Roberto Assandri and Alessandro Montanelli of the Department of Clinical Pathology, Clinical Chemistry Laboratory ASST Ospedale Maggiore di Crema, Italy, and the Clinical Chemistry Laboratory, Spedali Civili di Brescia, Italy, set out to explore a possible relationship between PTX3 and celiac disease.

They used Marsh Histological grade following Marsh criteria classification to dividing 108 celiac disease patients into three groups: Group 1: Marsh 0, patients with a known history of celiac disease under gluten free diet, complete remission; Group 2: Marsh 1 and Marsh 2; Group 3: Marsh 3.

As a control group, they used 30 healthy age-matched individuals with no known history of celiac disease or gastrointestinal symptoms. They used sandwich ELISA on an automated platform to measure PTX3 serum levels.

They found that PTX3 serum levels were substantially higher in group 3 and group 2 compared with the healthy control group. They found no statistically significant differences between group 1 and the healthy control group. They noted a strong linear correlation between PTX3 serum levels and AGA levels in group 2, and group 3, but no such correlations between PTX3 serum levels and tTGA levels. 

Blood tests showed that PTX3 correlated with major gastrointestinal damage in celiac patients. PTX3 is a part of the innate immune system's humoral branch. Data from this study show that PTX3 serum levels are high in active disease patients with pathological levels of AGA. They also show that patients with normal AGA IgA levels had PTX3 serum levels compared to healthy control subjects. 

The team proposes that PTX3 can modulate the innate response to gliadin in celiac disease, and may also regulate the adaptive immune response. 

Read more at: Gastroenterology and Hepatology