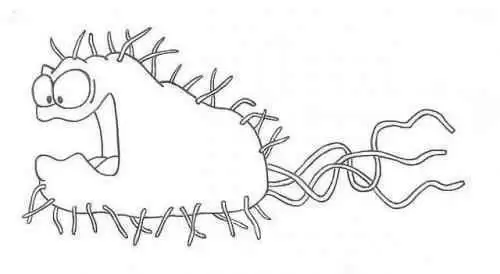 Caption: Image: CC--carmelats
Celiac.com 03/24/2014 - Two new studies have confirmed colonization of gluten-degrading bacteria in the human mouth and in the upper gastrointestinal tracts respectively.

Both studies come out of the Department of Periodontology and Oral Biology, Boston University Henry M. Goldman School of Dental Medicine in Boston, Massachusetts. The research teams included Maram Zamakhchari, Guoxian Wei, Floyd Dewhirst, Jaeseop Lee, Detlef Schuppan, Frank G. Oppenheim, and Eva J. Helmerhorst.
---
Celiac.com Sponsor (A12):


---
---
Celiac.com Sponsor (A12-m):


---
Gluten is notoriously hard for mammals to digest, because gliadin proteins resist mammalian proteolytic enzymes in the gut, so researchers wanted to find sources of gluten-digesting microbial enzymes from the upper gastro-intestinal tract. These microbial enzymes have the potential to neutralize the gluten peptides that act as celiac disease triggers.

In the first study the researchers assessed proteolytic activity in suspended dental plaque towards a) gliadin-derived paranitroanilide(pNA)-linked synthetic enzyme substrates


a mixture of natural gliadins and c) synthetic highly immunogenic gliadin peptides (33-mer of α2-gliadin and 26-mer of γ-gliadin).
In addition, they conducted gliadin zymography to establish the approximate molecular weights and pH activity profiles of the gliadin-degrading oral enzymes and performed liquid iso-electric focusing to determine overall enzyme iso-electric points.
Their results provide the first known evidence of gluten-degrading microorganisms associated with the upper gastro-intestinal tract.
Such microorganisms may play a hitherto unappreciated role in the digestion of dietary gluten and thus protection from celiac disease in subjects at risk.
In the second study, the team employed a selective plating strategy using gluten agar to obtain oral microorganisms with gluten-degrading capacity. They then used16S rDNA gene sequencing to carry out microbial speciations.
To determine enzyme activity, they used gliadin-derived enzymatic substrates, gliadins in solution, gliadin zymography, and 33-mer a-gliadin and 26-mer c-gliadin immunogenic peptides.
They separated fragments of the gliadin peptides by RP-HPLC, and structurally characterized them using mass spectrometry. They found that strains Rothia mucilaginosa and Rothia aeria showed high gluten-degrading activity. For example, gliadins (250 mg/ml) added to Rothia cell suspensions (OD620 1.2) degraded by 50% after 30 minutes of incubation.
Importantly, the 33-mer and 26-mer immunogenic peptides were also cleaved, primarily C-terminal to Xaa-Pro-Gln (XPQ) and Xaa-Pro-Tyr (XPY). The major gliadin-degrading enzymes produced by the Rothia strains were 70–75 kDa in size, and the enzyme expressed by Rothia aeria was active over a wide pH range (pH 3–10).
While the human digestive enzyme system lacks the capacity to cleave immunogenic gluten, such activities are naturally present in the oral microbial enzyme repertoire.
Taken together, these studies suggest a potential for these bacteria to fuel the development of compounds that can degrade of harmful gluten peptides that trigger celiac disease in susceptible individuals.
Source: