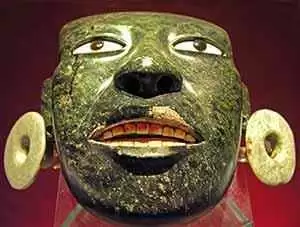 Caption: Photo: CC--Dennis Jarvis
Celiac.com 01/02/2015 - What an odd thing to say: "Do not mask the appearance of celiac disease." Inferring that you keep on eating gluten, despite early signs of celiac disease, until you get enough damage to your intestines that it can be seen under a microscope. I totally disagree with this concept—but this is still a common belief of medical practitioners.
For instance a dietitian said this recently: "Gluten-free diet as an experiment to see if you (or your children) feel better, can be beneficial, but this approach can mask underlying celiac disease."
---
Celiac.com Sponsor (A12):


---
---
Celiac.com Sponsor (A12-m):


---
Have you ever heard of a doctor "masking" the diagnosis of heart disease by failing to treat high blood pressure or high cholesterol until the patient has a heart attack? Ridiculous! Have you ever heard of a doctor "masking" the diagnosis of depression so that the person is suicidal before given help? Ridiculous!

A colleagues writes: "As far as 'masking' celiac disease, that would be like saying that a person who is pre-diabetic should continue to eat lots of sugar and carbs so they can destroy enough beta cells to develop full blown diabetes. That eating low carb might mask diabetes. Meanwhile the pre-diabetic blood sugars can continue to damage the body in many insidious ways. Maybe these dietary changes should be looked at as preventive measures that are good."

So why is the "masking" concept reserved for celiac disease? I regard a slightly raised tTG result as a 'smoking gun' (this also goes for EMA and DGP). Yes, the concept of "do not go gluten-free so that you do not mask celiac disease diagnosis" is contentious.

There are many threads to this problem:
Celiac disease is a progressive condition—it slowly gets worse the longer you eat gluten;
In the early stages of celiac disease, it cannot be diagnosed by endoscopy biopsy;
The biopsy test is inaccurate and relies on experts to recognize early disease;
Most people who get gluten-illness do not have celiac disease;
Gluten-related-disorders-without-gut-damage are indistinguishable from early-celiac-without-gut-damaage-yet;
Carrying the HLA DQ2/DQ8 gene cannot be used to make a diagnosis, but if you do not carry the gene, it will be very unlikely that you have celiac disease;
The "masking" concept originated a few decades ago when biopsy was the only way to diagnose celiac disease;
Now, the blood tests for celiac disease (EMA, tTG, DGP) are more accurate than the biopsy, and can turn positive BEFORE there is any histologic evidence of gut damage;
Once celiac disease has become established, you cannot guarantee complete remission;
Gluten challenge is detrimental to your health;
A gluten challenge (to create serious bowel damage) can take years, during which time ongoing body damage (brain, skin and bowel) is ongoing;
Celiac disease and gluten-senitivity often co-exist.
This concept is addressed in my new book "Gluten-related disorder: sick? tired? grumpy?" Available as an ebook at http://www.GlutenRelatedDisorder.com.