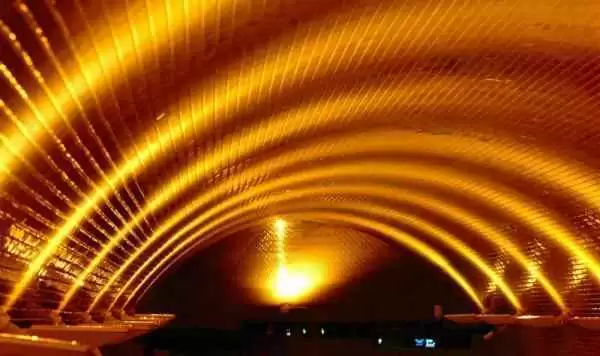 Caption: Image: CC--Pedro Ribeiro Simões
Celiac.com 06/26/2018 - Gliadin is an alcohol-soluble wheat protein that is toxic for people with celiac disease. Gliadin toxicity is not lowered by digestion with gastro-pancreatic enzymes. It's been documented that an innate immunity to gliadin plays a key role in the development of celiac disease. This is mainly due to an immune response that induces epithelial stress and reprograms intraepithelial lymphocytes into natural killer (NK)-like cells, leading to enterocyte apoptosis and an increase in epithelium permeability.
A team of researchers recently set out to elaborate on the role played by innate immunity to gliadin in the development of celiac disease by assessing the in vitro effects of enzymatic digested gliadin on the functionality of the process of autophagy, or natural cell destruction.
---
Celiac.com Sponsor (A12):


---
---
Celiac.com Sponsor (A12-m):


---
The research team included Federico Manai, Alberto Azzalin, Fabio Gabriele, Carolina Martinelli, Martina Morandi, Marco Biggiogera, Mauro Bozzola, and Sergio Comincini. They are variously affiliated with the Department of Biology and Biotechnology, and with the Pediatrics and Adolescentology Unit in the Department of Internal Medicine and Therapeutics at University of Pavia, Fondazione IRCCS, Pavia, Italy.

They reported recently that the administration of enzymatically digested gliadin (PT-gliadin) in in Caco-2 cells significantly reduced the expression of the autophagy-related marker LC3-II. Moreover, analysis by electron and fluorescent microscope suggests a compromised functionality of the autophagosome apparatus. 

The team established the rescue of the dysregulated autophagy process, along with a reduction of PT-gliadin toxicity, by using a starvation induction protocol, and by 3-methyladenine administration. Rapamycin, a well-known autophagy inducer, did not trigger significant improvement in the clearance of extra- and intra-cellular fluorescent PT-gliadin amounts. 

These results show the potential role of the autophagy process in the degradation and reduction of extra-cellular gliadin peptides, and provides new molecular targets for counteracting adverse gliadin reactions in celiac patients.

Source: