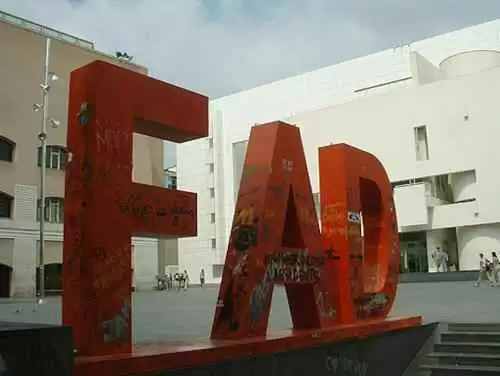 Caption: Photo: CC--mattwi1s0n
Celiac.com 02/15/2017 - There's been a lot of talk in the media and among researchers about the large numbers of people who adopt a gluten-free diet without a celiac disease diagnosis. Many of these dieters are regarded with a bit of suspicion. The question areises as to whether gluten was causing them any problems that could be improved by a gluten-free diet. Most have been regarded as simple fad dieters.
Well, what if the gluten-free fad isn't such a fad after all? What if many of those without celiac disease who eat gluten-free are actually gaining some heretofore undiscovered benefits?
---
Celiac.com Sponsor (A12):


---
---
Celiac.com Sponsor (A12-m):


---
That's the intriguing possibility raised by the latest study from the Mayo Clinic's Dr. Joseph Murray, and his colleagues at the forefront of research in celiac disease and gluten intolerance. Dr. Murray's colleagues and coauthors include Rok Seon Choung, MD, PhD, Aynur Unalp-Arida, MD, PhD, Constance E. Ruhl, MD, PhD, Tricia L. Brantner, BS, and James E. Everhart, MD.

Today, according to the team's research, published this month in the journal Mayo Clinic Proceedings, some 3.1 million Americans currently avoid gluten without a celiac diagnosis for celiac disease. That number tripled between 2009 and 2014, while the number of cases of celiac disease stayed flat.

When we designed this study 10 years ago, we didn't think to ask why people avoid gluten, because no one avoided gluten without a celiac diagnosis, said Murray. So, could these folks be avoiding gluten for legitimate health reasons? Very possibly, says Murray. There's definitely growing evidence that severe non-celiac gluten sensitivities exist.

Patients with these sensitivities frequently experience intestinal problems, as well as fatigue, stomachaches and a sense of mental fogginess. And while researchers don't understand the underlying mechanism, clinical studies have shown that a gluten-free diet does relieve symptoms in many gluten-sensitive non-celiac patients. It's possible that gluten may play some role in inflammation, though this is unproven. It's also possible that non-celiacs who cut gluten from their diet might also cut out other irritants and allergens.

The researchers call for further investigation of long-term health consequences of a gluten-free diet in people without celiac disease.

How about you? Do you or someone you know not have celiac disease, but avoid gluten?

Source: