Celiac Disease and Gluten-Free Diet Support
---
---
---
---
Follow / Share
FOLLOW US:
SHARE:

Popular Articles
So You Think You Know All About Gluten?
So You Think You Know All About Gluten?
So You Think You Know All About Gluten?
Published 04/18/2016

Unrated
Journal of Gluten Sensitivity Winter 2016 Issue - Originally published January 5, 2016
Celiac.com 04/18/2016 - In the last 3 years, there has been an evolving spectrum around celiac disease and gluten sensitivity. The acceptance of Non-Celiac Gluten Sensitivity (NCGS) in the medical community as a distinct clinical entity has gone from that of being an orphaned child crying in the world for recognition, to an accepted, unique component of the triad of gluten-related disorders.(i) Differentiating among gluten-related disorders, guides clinicians in making an accurate diagnosis and recommending specific dietary, nutritional and other medical advice; however, clinical and laboratory diagnosis is complex and evolving.(ii)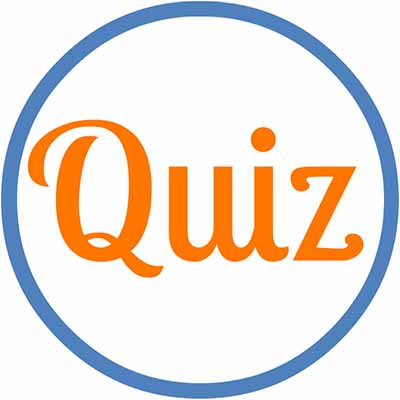 Gluten sensitivity is a state of heightened immunological responsiveness to ingested gluten in genetically susceptible people. It represents a spectrum of diverse manifestations, of which, the gluten sensitive enteropathy known as celiac disease is one of many. Adverse reactions to the toxic family of gluten proteins found in wheat, barley, rye, and their derivatives may trigger a heterogeneous set of conditions, including wheat allergy (IgE), NCGS, and celiac disease, that, combined, affect between 10–35% of the population.(iv,v,vi,vii)
TRUE or FALSE
1. Even in the presence of negative small bowel biopsy, positive Endomysial antibody (EMA) IgA predicts development of celiac disease.
2. The prevalence of celiac disease varies by race/ethnicity, with a marked predominance among non-Hispanic whites.
3. With more sophisticated diagnostic markers now available, the majority of celiac disease cases are being recognized.
4. Complete histological normalization of the small-intestinal mucosa occurs in the majority of adult patients after commencing a gluten-free diet.
5. An American College of Gastroenterology Task force recommends that patients presenting with diarrhea-predominant IBS type symptoms should be serologically tested for celiac disease.
6. What percent of individuals with NCGS suspect they may have a problem with wheat?
A. 32%
B. 76%
C. 50%
D. 12%
7. Of the following three scenarios, which is the most dangerous for increased mortality in celiac disease?
A. Total villous atrophy
B. Positive celiac serology with negative villous atrophy
C. Increased intraepithelial lymphocytes (IEL) with negative serology and negative villous atrophy
8. In differentiating wheat sensitivity from IBS, which one of the following features is significantly more frequent in wheat sensitive patients compared to IBS patients?
A. Anemia
B. Self-reported fructose intolerance
C. Weight gain
D. Self-reported lactose intolerance
9. Compared to patients with celiac disease, what are the characteristic features, other than self-reported wheat intolerance, of patients with wheat sensitivity?
A. Anemia and family history of celiac disease
B. Weight loss and increased IEL count
C. Coexistent atopy and food allergy in infancy
D. Increased serum C reactive protein and erythrocyte sedimentation rate
Current therapeutic protocols for celiac disease, NCGS and wheat allergy include dietary counseling from a trained professional, nutritional therapy addressing biomarkers of malabsorption and creating a more balanced intestinal environment.(ix) Currently, there are no approved pharmaceutical treatments for this silent epidemic, however a number of Phase 3 trials are underway. Promising gluten-based research is currently being done including wheat alternatives and wheat selection, enzymatic alteration of wheat, oral enzyme supplements and polymeric binders as exciting new therapies for treatment of celiac disease.
There appears to be at least two distinct groups of NCGS individuals. There are those who are sensitive to wheat and those who have multiple food sensitivities. Furthermore, the multiple food sensitivity group had a higher prevalence of coexisting atopy or food allergy in infancy.(xi) It is critically important to identify whether a NCGS individual has multiple food sensitivities or exclusively has NCGS.(xii) This suggests the world of NCGS is greater than just one mechanism and invites the clinician to explore its pathophysiology.
ANSWERS
1. True
2. True
3. False
4. False
5. True
6. C
7. C
8. A
9. C
Request the complete article, complete answers and references by sending a request to info@theDr.com.
References
(i) Ludvigsson JF, Leffler DA, Bai JC, Biagi F, et.al., The Oslo definitions for coeliac disease and related terms, Gut. 2013 Jan;62(1):43-52
(ii) O'Bryan T, Ford R, Kupper C, Celiac Disease and Non-Celiac Gluten Sensitivity-An Evolving Spectrum, in Advancing Medicine with Diet and Nutrients, Johns Hopkins, CRC Press, December 2012
(iii) Carroccio A, Mansueto P, Iacono G, Soresi M, et.al., Non-celiac wheat sensitivity diagnosed by double-blind placebo-controlled challenge: exploring a new clinical entity, Am J Gastroenterol. 2012 Dec;107(12):1898-1906
(iv) Catassi, C. and Fasano, A. 2008. Celiac disease. Curr Opin Gastroenterol 24: 687-91.
(v) Anderson, L.A., McMillan, S.A., Watson, R.G., et al. 2007. Malignancy and mortality in a population based cohort of patients with coeliac disease or 'gluten sensitivity'. World J Gastroenterol 13: 146-51.
(vi) Ferguson, A., Gillett, H., Humphreys, K., and Kingstone, K. 1998. Heterogeneity of celiac disease: clinical, pathological, immunological, and genetic. Intestinal Plasticity in Health and Disease. 859: 112-20.
(vii) Constantin, C., Huber, W.D., Granditsch, G., Weghofer, M. and Valenta, R. 2005. Different profiles of wheat antigens are recognised by patient suffering from coeliac disease and IgE–mediated food allergy. Int Arch Allergy Immunol 138:257-66.
(viii) Vermeersch P, Geboes K, Mariën G, Hoffman I, Hiele M, Bossuyt X. Diagnostic performance of IgG anti-deamidated gliadin peptide antibody assays is comparable to IgA anti-tTG in celiac disease. Clin Chim Acta. 2010 Jul 4;411(13-14):931-935.
(ix) Ibid, reference 2
(x) Stoven S, Murray JA, Marietta E., Celiac disease: advances in treatment via gluten modification, Clin Gastroenterol Hepatol. 2012 Aug;10(8):859-62
(xi) ibid reference 3
(xii) Bondsa, R., Midoro-Horiutib, T. and Goldblum, R. 2008. A structural basis for food allergy: the role of cross-reactivity. Current Opinion in Allergy and Clinical Immunology 8: 82-86.
(xiii) Kurppa K, Ashorn M, Iltanen S et al. Celiac disease without villous atrophy in children: a prospective study. J Pediatr 2010;157:373–380
(xiv) Kurppa K, Collin P, Viljamaa M et al. Diagnosing mild enteropathy celiac disease: a randomized, controlled clinical study. Gastroenterology 2009;136:816–823
(xv) Mayo Clinic, news release, July 31, 2012
(xvi) Rubio-Tapia A, Ludvigsson JF, Brantner TL, Murray JA, Everhart JE., The prevalence of celiac disease in the United States. Am J Gastroenterol. 2012 Oct;107(10):1538-44
(xvii) Tuire I, Marja-Leena L, Teea S, Katri H, et.al. Persistent duodenal intraepithelial lymphocytosis despite a long-term strict gluten-free diet in celiac disease, Am J Gastroenterol. 2012 Oct;107(10):1563-9
(xviii) Sanders DS, Aziz I. Editorial: non-celiac wheat sensitivity: separating the wheat from the chat! Am J Gastroenterol. 2012 Dec;107(12):1908-12
(xix) Ludvigsson JF, Montgomery SM, Ekbom A, Brandt L, Granath F., Small-intestinal histopathology and mortality risk in celiac disease, JAMA. 2009 Sep 16;302(11):1171-8
(xx) Carroccio A, Mansueto P, Iacono G, Soresi M, et.al., Non-celiac wheat sensitivity diagnosed by double-blind placebo-controlled challenge: exploring a new clinical entity, Am J Gastroenterol. 2012 Dec;107(12):1898-906
Celiac.com welcomes your comments below (registration is NOT required).

Get Email Alerts (More Info)
Article Options
Dr. Tom O'Bryan
Tom is an internationally recognized speaker and workshop leader specializing in the complications of Non-Celiac Gluten Sensitivity, Celiac Disease, and Autoimmune Disease as they occur inside and outside of the intestines. He is the founder of www.theDr.com. He is the visionary behind the paradigm shifting The Gluten Summit - A Grain of Truth, bringing together 29 of the leading experts on the Gluten connection to diseases, disorders, a wide-range of symptoms and ages. www.theglutensummit.com
View all articles by Dr. Tom O'Bryan
In Celiac.com's Forum Now:
I and many others here have been there and sympathise! Keep on keepin' on, it won't be long now before you can start feeling better. In the meantime, if there's a cheesecake, pastry etc that you want to say goodbye to, now's the time...
I'm not Catholic but I remember reading an article about gluten-free host wafers. Looks like this church has developed some guidelines you could show to your priest? https://www.dioslc.org/ministries/disabilities/holy-communion-for-people-with-celiac-disease
Yes. Went back on it a few weeks ago. I did mess all that up, doing Whole30 for March and April. Thought it was my gallbladder or an ulcer. I am glad I get to keep my organs! But, oops. I'll be on it 7 weeks by the time my appointment rolls around.
There are no rules that regulate where groceries put things. Should they put stuff that doesn't at least claim to be gluten-free in a gluten-free section? Probably not. I would ask them why the canned veggies and the produce and meat aren't in the gluten-free section? They have no gluten ingr...
Hey y'all! So I just have a quick question, what do you Christian/Catholic celiacs do during communion? Since I've been diagnosed I've just haven't taken it but I was wondering if anyone had any alternatives? Thanks a lot!