I Want Candy!- Gluten Free Valentine Kinds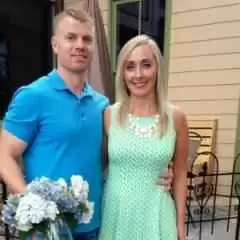 Don't be a downer. St. Valentine's Day is not a Hallmark Holiday. This holiday has a sociological value and psycho-emotional value of lifting the winter doldrums and inspiring people to be romantic, thoughtful, and profess their love.
Plus, there's the candy!
See's candy is almost all gluten free. I'd observe and ask about cross-contamination, but I'm planning on getting some! My faves are trinidads, turtles, and carmallows.
Here is Celiac Family's list of other Valentine Candy.
Russell Stover's is mostly gluten-free (not the obvious items containing cookies and crackers) but read this link re: RS's shared equip.
Other faves of mine are Peeps marshmallow hearts, Reese's hearts, and Ghirardelli chocolates.
I never begin my summer shapeup/diet at New Year's- I always slowly lean into after Valentine's Day and ramp it up each week until it's full-fledged in March-April-May, until I look fab in June! So, candy, here I come! It's too hard to post pics on this blog so I do it on my other one. Sorry!