Halloween Party & Thanksgiving Planning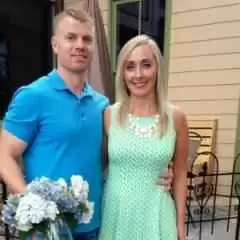 To see what I'm planning to cook for Thanksgiving this year, with links to recipes, click here. I got ideas from magazines as well as from the Gluten Free Expo in Norcross, GA, last weekend.
I'm throwing my first Halloween Party, and these are the gluten free Halloween snacks I'm serving:
Chocolate tombstones and witches fingers I'm making from molds where you melt and put food coloring in the chocolate to paint different parts of the design various colors. Gummy worms and candy will make up the cemetery
Maybe??cute gluten-free ice cream cone cupcakes frosted with chocolate sprinkled with Butterfinger for an orange note
gluten-free pretzels dipped in chocolate, dipped in Nerds candy
creepy mice (a different version than the one I made in the past)- see recipe & picture here.
Chee-tos
pumpkin hummus from a gluten-free magazine recipe, served with celery and other veggies
red hots
reeses pieces
Laffy Taffy
some kind of savory prosciutto-wrapped appetizer
wondering what creepy c%$#$tail I can come up with
hot spiced cider
As for costumes, I'm just going to use an old one. Perhaps Dolly Pardon or USO girl. Was also considering Shotgun Bride (pregnant, trashy).
Happy Fall, Y'all!