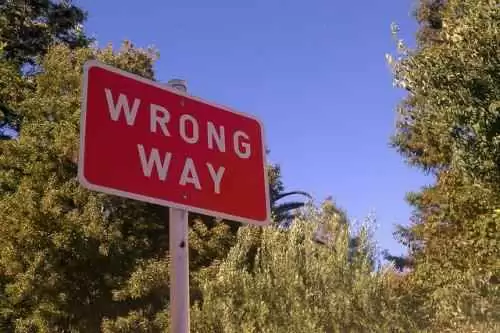 Caption: Are consumers being misled by gluten-free foods? Photo: CC--Elaine with Grey Cats
Celiac.com 06/13/2017 - Are consumers wrongly assuming gluten-free foods to be nutritionally equivalent to their gluten-containing counterparts? Are they being mislead?
That's the subject of a recent talk presented at the 50th Annual Congress of the European Society for Paediatric Gastroenterology Hepatology and Nutrition (ESPGHAN). Among the evidence cited was that gluten-free items have a significantly higher energy content and a different nutritional composition to their gluten-containing counterparts.
---
Celiac.com Sponsor (A12):


---
---
Celiac.com Sponsor (A12-m):


---
The presentation also notes that many gluten-containing products, especially breads, pastas, pizzas and wheat-based flours, contain up to three times more protein than their gluten-free counterparts.

In all, the study assessed 654 gluten-free products, and compared them against 655 gluten-containing products. Among the group's key findings were that gluten-free breads had significantly higher content of lipids and saturated fatty acids; gluten-free pasta had significantly lower content of sugar and protein; and gluten-free biscuits had significantly lower content of protein and significantly higher content of lipids.

These differences can have adverse effects on children's growth, and increase the risk of childhood obesity.

The gist of the presentation is that gluten-free products cannot be considered as substitutes for their gluten-containing counterparts, and that numerous gluten-free items should reformulated using healthier ingredients to help promote healthy nutrition in children.

Not only are gluten-free products generally poorer in their nutritional composition, but consumers may not be unaware of the crucial differences, due to poor nutritional labelling. Dr Sandra Martínez -Barona, fellow lead researcher, states that "labelling needs to clearly indicate this so that patients, parents and carers can make informed decisions. Consumers should also be provided with guidance to enhance their understanding of the nutritional compositions of products, in both gluten-free and gluten-containing products, to allow them to make more informed purchases and ensure a healthier diet is followed."

ESPGHAN expert and lead researcher, Dr Joaquim Calvo Lerma, adds that "…it is imperative that foods marketed as substitutes are reformulated to ensure that they truly do have similar nutritional values. This is especially important for children, as a well-balanced diet is essential to healthy growth and development."

Stay tuned to see how the gluten-free food industry responds to efforts by ESPGHAN to improve both gluten-free product formulation, and gluten-free labeling to help people make better nutritional choices.

Source: