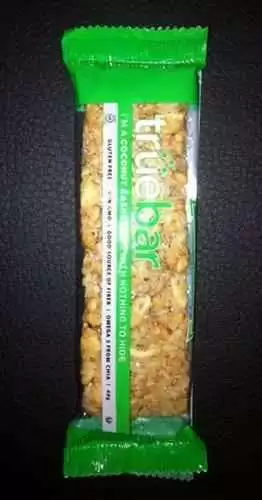 I was pleasantly surprised by the texture, taste and quality of Bakery On Main's Coconut Cashew truebar. I love coconut, and the gluten-free bar had the perfect amount of real, shredded coconut. The rice crisps gave the bar a Rice Crispy treat-like taste and texture that I loved.

The bar also contains other healthy ingredients such as chia seeds, which are high in omega 3's, and it is non GMO and packs 3g (12%) of daily recommended fiber.

Bakery On Main really hit a home run when they created this wonderful and healthy gluten-free bar, and it will soon be a fixture in my home's pantry!

For more info visit their site: www.BakeryOnMain.com.

 


Note:Articles thatappearin the "Gluten-Free Food & SpecialtyProduct Companies" section ofthis site are paid advertisements. Formoreinformation about this seeour AdvertisingPage.