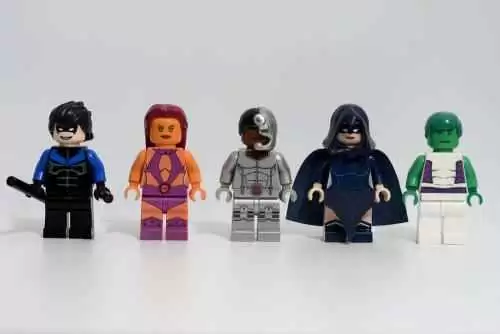 Caption: Photo: CC--Julian Fong
Celiac.com 01/23/2017 - It makes some kind of sense that kids with celiac disease who follow a gluten-free diet will recover, their guts will normalize, and their levels of IgA tissue transglutaminase antibodies would drop to reflect this change; whereas high antibodies likely mean no recovery, right? But is that true? Is there really a correlation on any level?
To test this idea, a team of researchers recently set out to document the rate of mucosal recovery in kids with celiac disease on a gluten-free diet. They also wanted to figure out whether IgA tissue transglutaminase (tTG) correlates with mucosal damage at the time of a repeat endoscopy with duodenal biopsy.
---
Celiac.com Sponsor (A12):


---
---
Celiac.com Sponsor (A12-m):


---
The research team included Maureen M. Leonard, Dascha C. Weir, Maya DeGroote, Paul D. Mitchell, Prashant Singh, Jocelyn A. Silvester, Alan M. Leichtner, and Alessio Fasano.

Their team conducted a retrospective chart review of one-hundred and three pediatric patients, under 21 years of age, with a diagnosis of celiac disease defined as Marsh 3 histology, and who underwent a repeat endoscopy with duodenal biopsy at least twelve months after initiating a gluten free diet.

Their result showed that 19% of these pediatric patients treated with a gluten-free diet still had persistent enteropathy.

At the time of the repeat biopsy, tTG was elevated in 43% of cases with persistent enteropathy, and in 32% of cases in which there was mucosal recovery. So, high tTG levels could be seen in both recovered patients, and non-recovered patients.

The overall positive predictive value of the autoantibody tissue transglutaminase was 25%, and the negative predictive value was 83%, in patients on a gluten free diet for a average of 2.4 years.

Nearly one in five children with celiac disease in this study population had persistent enteropathy, even with a gluten free diet. Also, IgA tTG was not an accurate marker of mucosal recovery. Neither the presence of symptoms, nor positive serology predicted a patient's histology at the time of repeat biopsy.

These findings could help improve current monitoring and management criteria of celiac disease in children.

Source: