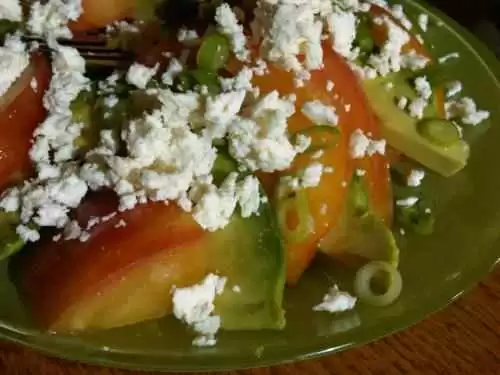 Caption: A great salad to wind into fall. Photo: CC--Emily Rader
Make this delicious salad while you can still get the last heirloom tomatoes and a few good avocados.
Ingredients:
1 avocado, peeled, sliced
1 ripe heirloom tomato, sliced
⅓ cup crumbled feta cheese
dash of chopped fresh chives or minced green onions
splash of basaltic vinegar
pinch of coarse salt
black pepper, as desired
Directions:
Arrange slices of avocado and tomato on a plate.

Top with vinegar, coarse salt, crumbled feta, and chives, in that order.

Serve immediately.