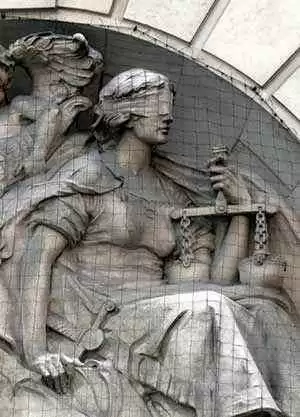 Celiac.com 06/17/2014 - Ever notice how much our social lives are based around food? Or how much food is all around us? I took my son to a local children's exhibit today with shops and about twenty different restaurants, cafes and bakeries we had to walk by. Do I feel bad always having to say no? Of course I do. What mom wouldn't? There may have been some safe choices but I try to do my research ahead of time when I can call the places to see what their cross contamination procedures are.
We don't ever get a day off from food allergies. It is constant. I think one of the best things you can do on a gluten free diet is to inform others,actively campaign for yourself and share information. Not only does this help out the gluten-free community but it also can make your life easier.
---
Celiac.com Sponsor (A12):


---
---
Celiac.com Sponsor (A12-m):


---
Here are a few ways you can do this.

If you go to restaurants where you have a chatty server or have the opportunity to speak with the manager or owner talk to them about cross contamination and what you expect when dining out. Inform them about kitchen and staff training for their establishments, the National Foundation for Celiac Awareness GREAT Kitchens and The Gluten-Free Food Service Training and Management Accreditation Program by the Gluten Intolerance Group are both excellent programs. I think a lot of restaurant owners aren't aware of how serious the risks are and how the tiniest crumb can make us sick.

I am not a big fan of grocery shopping in general and really don't want to have to go to several stores a week to get what I need. I am pretty picky on my gluten-free bread and pizzas, I hate to spend money on a product I am not going to like. I frequently put in request at my supermarket customer service counter for them to carry certain brands. Guess what it works and the stores want you to do it. The gluten-free market exploded over the past few years, most big grocery stores don't already know the favorites of the consumers.

Educate your friends and family. Thanks to social media we have the opportunity to spread information like never before. There are a ton of great infographics on symptoms and gluten-free foods and safety. For me one of the hardest things is how social eating is.Getting invited over for dinner is tough. My friends have good intentions but just aren't aware of all the foods that may contain gluten and how to properly handle food prep. I know I can be somewhat shy when it comes to this. It is hard to explain to people why spices may contain gluten or that barbecue sauce. It can make you seem overly picky and I don't like to be a burden. If that is the way you feel hey I get it. But don't be nice and just eat food without questioning. It's not worth it. If you don't feel comfortable enough to explain everything to someone, I normally bring my own food or eat beforehand. A lot of times I try to just keep things simple and suggest we meet for coffee or for a walk.

Unfortunately there are going to be people that don't food sensitivities seriously. Food allergies are being made fun of in the media too often. Always remember to put your health first.

I hope that you find what I have shared helpful. Please feel free to share some of the ways you inform others and help the gluten-free community.