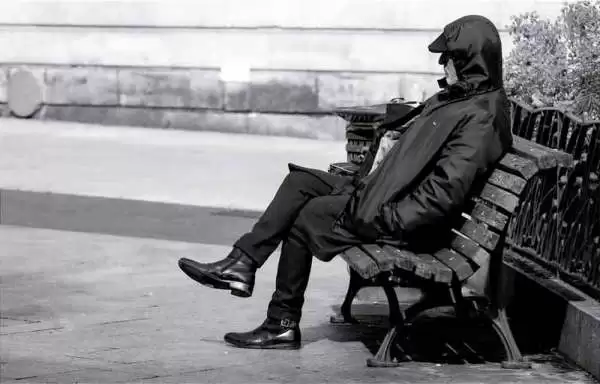 Caption: Image: CC BY-SA 2.0--Patrice CALATAYU from Bordeaux, France
Celiac.com 05/19/2020 - A Kentucky man with celiac disease has shared his experience with Covid-19 with the local press. His story is both illuminating and quite sobering. The man's name is Greg Pritchett, and his story of Covid-19 infection and survival is harrowing. 
Pritchett says that in the beginning, he didn't feel too bad. The sturdy 6-foot-3, 62-year-old Henderson, Kentucky resident was in reasonably good shape and good health, except for having asthma and celiac disease. He watched his diet carefully, did regular yoga and worked out a couple of days a week.
---
Celiac.com Sponsor (A12):


---
By his own account, he was "in very good shape compared to the norm for people in Kentucky my age." That may be why he is still alive. Part one of Pritchett's story begins on Saturday, March 14, when he began to suffer from body aches, and runs until his wife took him to the local medical clinic, only to be forced to say goodbye to him as they sent him over to St. Vincent Hospital in Evansville on Wednesday, April 1.

In between, Pritchett describes the progression of Covid-19, and his struggles as his condition continued to worsen and the first crucial symptom of COVID-19 appeared as he had a fever of 101.7 degrees. He also recounts his bouts of vomiting and significant abdominal pain. Covid-19 left him unable to eat. Fortunately, his wife was able to bring him some protein shakes to provide nourishment and help keep him hydrated. He managed to keep the shakes down.

He tells of the difficulty he had in simply walking twenty steps to the bathroom, and how coughing would leave him exhausted. Fever. Coughing. Shortness of breath after the short walk from bed to his bathroom. At one point, he noticed that he showed all three major symptoms of COVID-19. Eventually, he would test positive.

Part two of Pritchett's story details his hospitalization and recovery from Covid-19, beginning on April 1st, and ending with his discharge from the hospital on Good Friday, April 10.

At the time of the interview, Pritchett was recovering at home and using the steps leading to his front door to rebuild his strength after more than a month of being ill.

Pritchett shares his two-part story of Covid-19 infection and survival with The Gleaner: