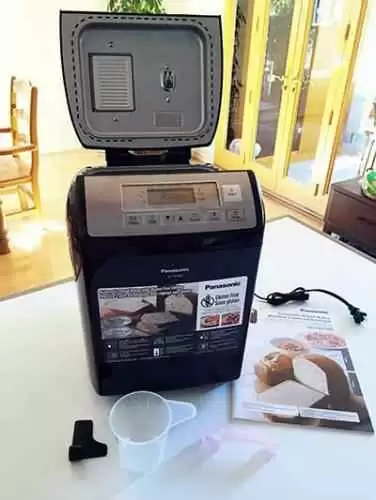 I've now been gluten-free for over 20 years, yet I've never broken down and purchased a bread machine, nor have I ever used one. It should go without saying that I am also eating very mediocre gluten-free bread.
Recently I was given the opportunity to review Panasonic's new SD-YR2500 Automatic Gluten-Free Bread Maker. This is the first bread maker made by Panasonic specifically for making gluten-free breads. Needless to say, I was very excited to finally get to test out this machine and discover why they are so popular among those who are on a gluten-free diet.
---
Celiac.com Sponsor (A12):


---
---
Celiac.com Sponsor (A12-m):


---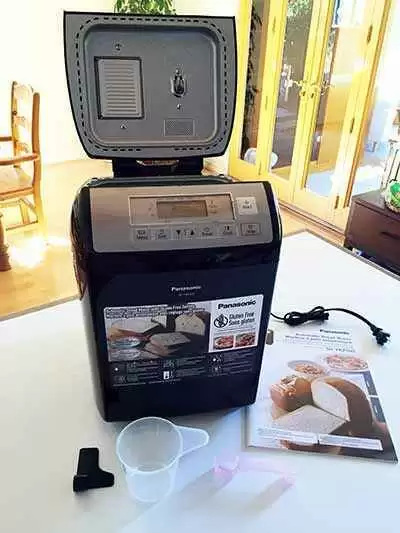 The machine arrived undamaged, which was no surprise given how well it was packaged—it was double boxed, and the inside display box included molded Styrofoam that protected the machine very well. It took only a few minutes to unpack and set it up.

My next step was selecting a recipe to use—I went with one that has been on Celiac.com for many years, and is highly rated. I decided to substitute the different flours used in the recipe with Bob's Red Mill 1-1 Baking Flour, as I didn't have the many different flours listed in the original recipe. Basically I used a highly modified version of a recipe that I've never tried before, and made it in a bread machine that I've never used before—how well could this possibly turn out, right?

I hope you are surprised to learn that, all things considered, it was easily the best gluten-free bread I've ever made, and was light years beyond the packaged stuff I've been eating for years (the company shall remain nameless, but you're probably eating it too!). I think the scientific control that the bread machine offers, for example, the timed mixing and kneading processes, the long rising time and the perfectly even baking temperature help make even a total amateur baker like myself look like a professional.
My experience with this gluten-free bread machine left me with confidence and the feeling that I can easily improve on an already improvised recipe, and have fun experimenting with different versions of it (I'm going for a rosemary loaf next time!). Overall Panasonic's SD-YR2500 was very easy to use, and the nice thing about this bread machine is that it will do all of the hard work for you. Just add the ingredients select the ideal setting and turn it on. You'll never get sore kneading bread by hand again.
My first experience with Panasonic's SD-YR2500 was an excellent one, and it made me wonder: Why have I waited so long for excellent gluten-free bread?
For more info visit their site.