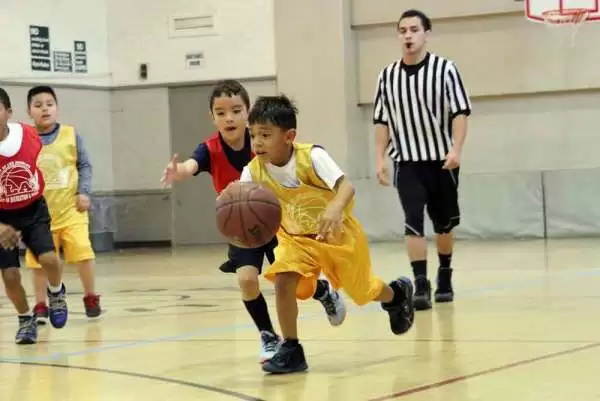 Caption: Image: CC BY-ND 2.0--lcorona286
Celiac.com 07/20/2020 - People with celiac disease can have short stature. A team of researchers recently set out to to assess the global prevalence of celiac disease in patients presenting with short stature, be means of a systematic review and meta‐analysis.
The research team included Achintya D Singh, Prashant Singh, Naba Farooqui, Tor Strand, Vineet Ahuja, and Govind K Makharia. They are variously affiliated with the Department of Internal Medicine, Cleveland Clinic, Cleveland, OH, USA; the Department of Gastroenterology University of Michigan, Ann Arbor, MI, USA; the Department of Global Public Pealth, Innlandet Hospital Trust in Lillehammer, Norway; and the Department of Gastroenterology and Human Nutrition, All India Institute of Medical Sciences in New Delhi, India.
---
Celiac.com Sponsor (A12):


---
---
Celiac.com Sponsor (A12-m):


---
The research team searched Medline and EMBASE databases for the keywords 'celiac disease, coeliac disease, anti‐gliadin, tissue transglutaminase antibody, anti‐endomysial antibody, short stature and growth retardation.' They included all studies published from January 1991 to May 2020. 

The team classified patients with no prior short stature assessment as all‐cause short stature. Patients who had been assessed previously, but received no cause for their short stature, were classified as idiopathic short stature. 

The team based celiac disease diagnosis on the European Society of Pediatric Gastroenterology, Hepatology and Nutrition guidelines, and used a random‐effects model to pool the study data.

The team found and included studies screening a total of 3,759 patients; 1,582 with all‐cause short stature and 2,177 with idiopathic short stature. 

Based on positive anti‐tissue transglutaminase antibodies, anti‐endomysial antibodies, pooled seroprevalence of celiac disease was 11.2% for all‐cause short stature, and 9.7% for idiopathic short stature. 

Pooled rates of biopsy‐confirmed celiac disease were 7.4% for all‐cause short stature, and 11.6% for idiopathic short stature. Overall, the pooled results showed a severe risk of selection bias and significant heterogeneity.

Biopsy confirmed celiac disease affects about 1 in 14 patients with all‐cause short stature, and 1 in 9 patients with idiopathic short stature. Based on these results, the team feels that all patients with short stature should be screened for celiac disease.

Read more in the Journal of Gastroenterology and Hepatology