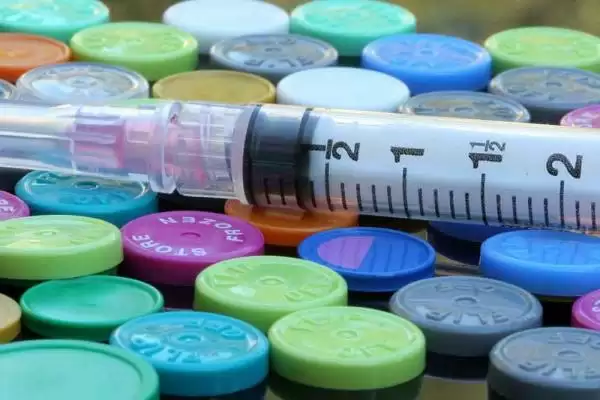 Caption: Image: CC--Dawn Huczek
Celiac.com 11/05/2018 - ImmusanT, Inc. is a clinical stage company looking to deliver innovative peptide-based immunomodulatory vaccine therapies to patients with autoimmune diseases, initiated enrollment in Australia and New Zealand for its celiac disease vaccine. Along with Nexvax2, ImmusanT is working to develop vaccines for other HLA-associated autoimmune diseases, including type 1 diabetes.

The Phase 2 trials will assess the safety, tolerability and efficacy of its celiac vaccine, Nexvax2, on celiac patients who carry the immune recognition genes for HLA-DQ2.5.  Carriers of HLA-DQ2.5 account for approximately 90% of people with disease, and Nexvax2 is designed to protect these patients from the effects of gluten exposure.

Nexvax2 is currently the only disease-modifying therapeutic candidate in clinical development for patients with celiac disease. Injections of Nexvax2 are designed to reprogram T cells that trigger an inflammatory response to gluten, thereby suppressing inflammation in patients with celiac disease. Phase 1 studies showed Nexvax2 to be safe and well-tolerated at even its highest dose levels. 

In Phase 2 clinical trials, ImmusanT hopes to confirm clinical efficacy of Nexvax2 administered by injection into the skin for treatment of celiac disease. The study plan consists of an initial screening period of 6 weeks, an approximately 16 week treatment period, and a 4 week post-treatment observational follow-up.

The trials will be conducted at sites in Melbourne, Perth, Adelaide and Brisbane, in addition to sites in New Zealand. For the U.S. study researchers will enroll approximately 150 patients across the U.S., Australia and New Zealand. 

Phase 2 is a randomized, double-blind, placebo-controlled clinical study of Nexvax2 in adults with confirmed celiac disease who have followed a gluten-free diet for at least a year prior to screening. 

"This trial is important in establishing clinical proof-of-concept for a treatment that would provide benefit beyond that of the gluten-free diet," and will "test if Nexvax2 can specifically target the immune response to gluten in people with celiac disease and modify associated symptoms," said Jason Tye-Din, MBBS, Ph.D., principal investigator at the Royal Melbourne Hospital and head of celiac research at the Walter and Eliza Hall Institute of Medical Research in Melbourne, Australia. 

For more information about RESET CeD, including inclusion and exclusion criteria, please visit www.clinicaltrials.gov (Identifier: NCT03644069).