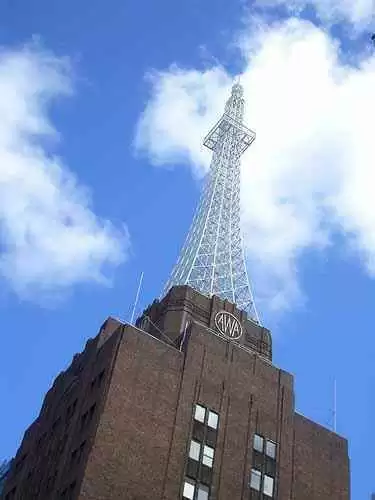 Caption: Radio Tower (photo courtesy of Brett L.)
Celiac.com 05/17/2010 - Scott Adams and Ron Hoggan went on live radio last Saturday on the Love By Intuition Show with host Deborah Beauvais (Dreamvisions 7 Radio Network) in support of Celiac Disease Awareness Month. The show is broadcast live from Boston, MA on 1510 AM Revolution Boston, a progressive 50,000-watt station reaching 5 states locally, and on Energy Talk Radio in San Francisco, and it reaches over 1,000,000 listeners. The show will be re-broadcast several times and will hopefully reach many more listeners. The podcast is attached and can be downloaded or listened to from our server.
Dreamvisions 7 Radio Network is holistic healing radio network with an eclectic group of radio hosts all with the common goal to help humankind by offering different modalities or programs combined with tools to bring awareness, joy and love to their listeners. Their vision is to continue to syndicate the Network of shows by having additional affiliates both terrestrial and Internet.
---
Celiac.com Sponsor (A12):


---
---
Celiac.com Sponsor (A12-m):


---