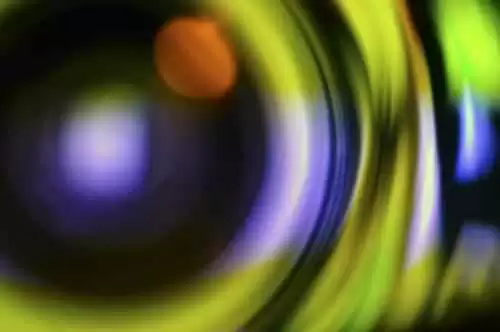 Caption: Some celiac patients experience villous atrophy, even on a gluten-free diet. Why? Photo: CC-- Jon Bunting
Celiac.com 04/21/2017 - Despite sticking to a gluten-free diet, some celiac patients endure persistent duodenal damage; a condition associated with adverse outcomes.
A team of researchers recently set out to determine the prevalence and clinical risk factors for persistent villus atrophy among symptomatic celiac disease patients.
---
Celiac.com Sponsor (A12):


---
---
Celiac.com Sponsor (A12-m):


---
The researchers included S. Mahadev, J. A. Murray, T.-T. Wu, V. S. Chandan, M. S. Torbenson, C. P. Kelly, M. Maki, P. H. R. Green, D. Adelman, and B. Lebwohl.

They are variously affiliated with the Celiac Disease Center, Columbia University College of Physicians and Surgeons, New York, USA, the Division of Gastroenterology and Hepatology, The Mayo Clinic, Rochester, MN, USA, the Department of Laboratory Medicine and Pathology, The Mayo Clinic, Rochester, MN, USA, the Celiac Center, Beth Israel Deaconess Medical Center and Celiac Research Program, Harvard Medical School, Boston, MA, USA, the Tampere Center for Child Health Research, School of Medicine, University of Tampere and Tampere University Hospital, Finland, Europe, the Celiac Disease Center, Columbia University College of Physicians and Surgeons, New York, USA, and with the Division of Allergy/Immunology, Department of Medicine, University of California, San Francisco, CA, USA.

The team conducted a nested cross-sectional analysis on celiac disease patients with self-reported moderate or severe symptoms, who were all following a gluten-free diet, and who underwent protocol-mandated duodenal biopsy upon enrollment in the CeliAction clinical trial.

The team also assessed demographic factors, symptom type, medication use, and serology, to determine predictors of persistent villus atrophy.

Of 1,345 patients with symptoms patients, the researchers found 511 patients (38%) with active celiac disease with persistent villus atrophy, defined as average villus height to crypt depth ratio ≤2.0.

Multivariable analysis showed older age (OR, 5.1 for ≥70 vs. 18–29 years, 95% CI, 2.5–10.4) to be a risk factor, while more time following a gluten-free diet provided some protection (OR, 0.37, 95% CI, 0.24–0.55 for 4–5.9 vs. 1–1.9 years).

People with villus atrophy were more likely to use proton-pump inhibitors (PPIs; OR, 1.6, 95% CI, 1.1–2.3), non-steroidal anti-inflammatory drugs (NSAIDs; OR, 1.64, 95% CI, 1.2–2.2), and selective serotonin re-uptake inhibitors (SSRIs; OR, 1.74, 95% CI, 1.2–2.5). Adjusting for covariates showed that the symptoms alone were not tied to villus atrophy.

Most patients with celiac disease symptoms did not have active disease on follow-up histology. This study showed symptoms to be poor predictors of persistent mucosal injury. The team is calling for further study of the impact of NSAIDs, PPIs, and SSRIs on mucosal healing in celiac patients.

Source: