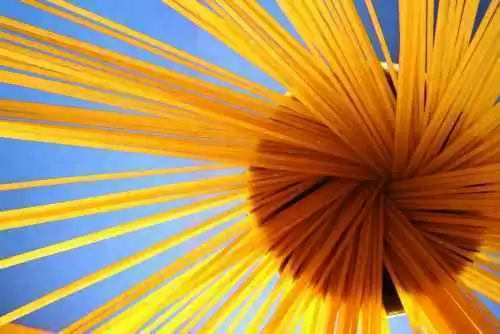 Caption: Why is it still so hard to make good gluten-free food? Photo: CC--Andreanna Moya
Celiac.com 07/17/2017 - What are the main challenges in developing good gluten-free foods?
With the explosion of gluten-free products, food manufacturers have worked to master the challenges of formulating gluten-free products that are both tasty and nutritious.
---
Celiac.com Sponsor (A12):


---
---
Celiac.com Sponsor (A12-m):


---
This effort has paid dividends in the last years is due, in part, to advances in formulation, ingredient sourcing, and a focus on making products delicious.

Driven in part by a desire by manufacturers to make products that are not just safe and reliable for people with food allergies, an entire product category that was once marginalized to the special diet aisle, lacking in flavor, texture and nutrition, has crossed into the mainstream.

More and more, food companies are working to create products that are not just free of the common allergens and artificial substances, but products that are nutritious and delicious in their own right.

Still, challenges remain. A recent article in Food Processing highlights some of the challenges faced by manufacturers of gluten-free products. Some of those challenges are:
Formulation Challenges
In most cases, there are still challenges developing free-from foods, although not as many as in the past.
Though much progress has been made on formulation gluten-free products, challenges still remain. In fact, formulation challenges are at the top of the list for things manufacturers must resolve in order to make tasty, delicious gluten-free products.
"Wheat flour has many functional attributes that are difficult to replace, as well as a very clean flavor profile," points out Peggy Dantuma, director of technical sales-bakery at Kerry Inc., in Beloit, Wisconsin.
Sourcing Pure Ingredients
Once upon a time, finding good sources of reliable gluten-free grains was a challenge. Now, with new product protocols, certification and the rise of specialty growers and mills, that problem is not nearly as daunting as in the past.
Kasondra Shippen, general manager at Washington's Flax4Life maker of certified gluten-free flax muffins, brownies, granola and other items says she has no trouble finding good natural ingredients.
Quinn Snacks of Boulder, Colorado, makes its new non-GMO pretzels gluten-free as well as free of dairy, soy and corn. It uses Kansas whole-grain sorghum flour, organic wild blossom honey, apple cider vinegar and brown rice and potato flour among its other "real" ingredients.
In addition to sourcing pure ingredients, many manufacturers operate their own dedicated production facilities to ensure product purity from start to finish. Like a number of other manufacturers, Flax4Life operates a dedicated facility free of gluten, dairy and nuts.
Formulating Unique Products
In the early days, and to some extent today, many gluten-free products were formulated to be basic copies of existing non-gluten-free products. The result was often and inferior product that was a pale comparison to its original.
More and more, manufacturers are looking to create unique products that also happen to be free of gluten and many other common allergies. Riverside Natural Foods in Ontario, Canada, "doesn't try to replicate existing products with gluten-free ingredients," says Nima Fotovat, president.
Fotovat goes on to say that "[d]eveloping allergen-free product is the same process as any product. We start with the best, freshest ingredients from reliable suppliers who can offer certified allergen-free credentials, and process them minimally to preserve the original nutrients as much as possible. We conduct limited consumer testing to ensure that taste is delivered."
Riverside's MadeGood Crispy Squares, and MadeGood granola bars are free from gluten and the eight common allergens. Both products are certified USDA organic and non-GMO.
Making Products Delicious
In looking to formulate unique products, manufacturers have embraced the concept that gluten-free foods need to taste good and to be appealing to consumers in their own right.
That has led to a focus on making products taste delicious. "The most important thing is that the products must taste delicious," says Shippen of Flax4Life.
Transparency and Sustainability
More and more, manufacturers are embracing transparency and sustainability as a key part of their food delivery mission. Kristy Homes-Lewis, co-founder and CEO of Quinn Snacks, says that the company works "only with growers and suppliers who share our vision." That vision includes sourcing organic ingredients whenever possible and supporting other green businesses.
Quinn's products are distinguished, in part by the company's use of "farm-to-bag" tracking that allows the company and its customers to track ingredients back to the source. All of Quinn Snacks products are traceable on its website, where consumers can find information on suppliers, and explanations about each ingredient.
Though many challenges still face producers of gluten- and allergen-free foods, manufacturers are meeting many of them head-on and, more often than not, prevailing in the production of tasty, nutrition, gluten- and allergen-free snacks.
Look for the industry to continue their efforts to make progress in all areas of food manufacture, and look for more good, high-quality products in the future.
Source: