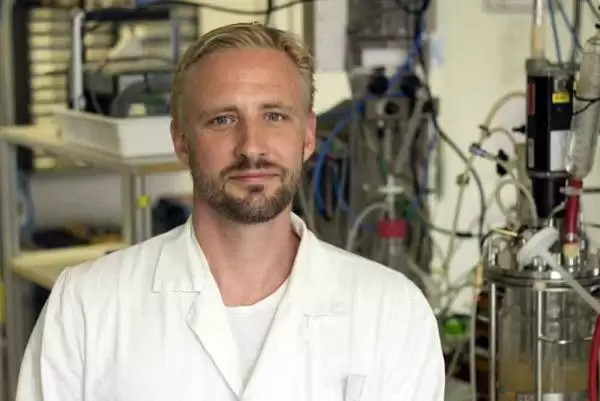 Caption: Image: Technische Universität Wien
Celiac.com 10/10/2018 - The Technical University in Vienna has announced a new remedy for celiac disease symptoms that they say can "alleviate or even completely eliminate the symptoms of celiac disease." It should be available commercially in only a few years.
Because most current efforts to treat celiac disease affect the immune system, possible side effects must therefore be fully assessed. This means years of study, and a long approval process. However, the TU Wien research team worked in collaboration with the industrial partner Sciotech Diagnostic Technologies GmbH to create a different approach. Their team based its approach for a celiac disease treatment on using only the part of the antibody that binds to gluten, which allowed them to create a product that works extremely well, but does not rely on triggering an immune response.
---
Celiac.com Sponsor (A12):


---
---
Celiac.com Sponsor (A12-m):


---
Instead of a drug that works on the immune system, TU Wien created a simple medical product that directly attacks the gluten molecules to render them harmless. This makes the approval process much simpler, meaning that the product should be available in ordinary pharmacies as early as 2021.

According to Professor Oliver Spadiut, head of the Integrated Bioprocess Development Research Group at TU Wien, "bodies produce antibodies that fit intruding antigens precisely, like a key to a lock. This immune response makes these antigens harmless."  He goes on to say that "If a new antibody fragment is found and produced that docks to and blocks the invading gluten molecule without triggering the immune system, the symptoms of celiac disease can be suppressed."

The goal of their research project was to produce a complex of two such antibody fragments that envelop the gluten molecule at a molecular level, so that it can no longer have any further effects in the intestines. The result is a groundbreaking treatment for celiac disease and gluten intolerance. 

The process is complicated, and requires the team to re-program certain bacteria so that they produce exactly the desired antibody fragment. The full process took a while to iron out, but, says Spadiut, it "can be easily reproduced, can be scaled up to industrial application and delivers a very good yield of the desired product."

This is very exciting news. Aside from efforts toward an outright vaccine, this is the first news of a potential treatment that can negate the effects of gluten without affecting the immune system itself. If all goes well,  Spadiut says, the product "will be available in ordinary pharmacies in a few years."

Stay tuned for news about ongoing developments of this interesting treatment for celiac disease.

Read: Additional scientific information 

Source: