Importance of Early Gluten Sensitivity Diagnosis
Importance of Early Gluten Sensitivity Diagnosis
Celiac.com 02/08/2012 - Having finally being diagnosed with celiac disease myself, I enjoy writing about this autoimmune disease in my gluten-free advocacy work with my mom, Tina Turbin. However, there is a whole other segment of the population who, rather than having celiac disease, have a food sensitivity to gluten. In fact, according to The Food Intolerance Consumer, gluten-sensitive people make up 15% of Americans, whereas celiac disease is currently estimated to exist in 1% of the population. Clearly, in view of its prevalence in the U.S., gluten sensitivity needs to be addressed, but as it turns out, research is showing that an early diagnosis of gluten sensitivity is particularly crucial in preventing celiac disease and other serious health conditions from developing among the gluten-sensitive population.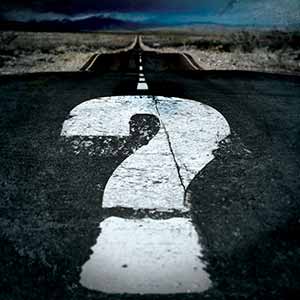 According to the website of the ALCAT Food and Chemical Sensitivity/Intolerance Test, food sensitivity "induces chronic activation of the innate immune system and gives rise to inflammatory process," and this inflammation "has been linked to countless chronic conditions, including: digestive disorders, migraines, obesity, chronic fatigue, ADD, aching joints, skin disorders, arthritis and many more.' Perhaps you're wondering how a food sensitivity is different from a food allergy. According to ALCAT, food allergies encompass reactions to food that activate the immune system to produce large amounts of histamine, which leads anaphylaxis, a condition that can be deadly, causing swelling in the throat and esophagus so that one can't access air from the lungs or other reactions such as hives and rashes.
According to Kenneth Fine, MD, in a transcript of a talk he gave to the Greater Louisville Celiac Sprue Support Group, as published by Celiac.com, the immune system reaction that gluten sensitivity causes starts in the intestine because this is where gluten is found after being digested in foods. When this reaction causes damage to the absorptive finger-like projections that line the small intestine called villi, known as villous atrophy, celiac disease is said to exist. However, says Dr. Fine, "Although the small intestine is always the portal of the immune response to dietary gluten, it is not always affected in a way that results in villous atrophy." In fact, he says that most gluten-sensitive people don't have this symptom of celiac disease and are therefore not celiac.
Despite this fact, the testing that has been commonly administered in order to diagnose gluten sensitivity have yielded positive results only when damage to the villi was noted, a fact which can have devastating health consequences for gluten-sensitive people without such damage, who are likely to continue ingesting gluten. According to Dr. Fine, "This can result in significant immune and nutritional consequences, many of which are irreversible even after treatment with a gluten-free diet." The list of disorders and health conditions that can manifest is long, including, Dr. Fine says, "loss of hormone secretion by glands (hypothyroidism, diabetes, pancreatic insufficiency, etc), osteoporosis, short stature, cognitive impairment, and other inflammatory bowel, liver, and skin diseases, among others." That's why he stresses early diagnosis for gluten sensitivity.
Dr. Fine seeks to change current testing methods and clear up misconceptions that prevent early diagnosis from being made. One of the misconceptions he discusses is the reliability of specific blood testing for not only antigliadin antibodies but also autoimmune antiendomysial or anti-tissue transglutaminase antibody. He says that "a negative test does not mean you do not have the problem. This is the biggest pitfall of all because the only thing a very specific test, like blood testing for celiac disease, can do is 'rule in' the disease; it cannot 'rule it out.'" This means that people with advanced or long-term celiac disease will show positive results. In fact, when the villi were only partly damaged, only 30% of celiac individuals being tested had positive results.
Detecting gluten sensitivity early in individuals can have major health benefits, preventing not only the development of celiac disease (that is, villous atrophy, according to Dr. Fine), but a wide array of autoimmune diseases and conditions such as osteoporosis, malnutrition, infertility, certain mental disorders, and even some forms of cancer. I myself was diagnosed in my early 20's after being in and out of hospitals and incorrect diagnoses. Additionally, the treatment for gluten-sensitive individuals diagnosed early would be simple-a gluten-free diet-which should result in improvement in symptoms. With the medical community enlightened by Dr. Fine's research, we can look forward to better testing and earlier diagnosis of the gluten-sensitivity community and their resultant health benefits.
Resources:

ALCAT: What is Food Sensitivity?

Celiac.com welcomes your comments below (registration is NOT required).

Get Email Alerts (More Info)
Article Options
Miranda Jade
Miranda Jade became extremely involved in celiac disease, gluten sensitivity and gluten issues a number of years ago after many years of misdiagnosing. Since this time, she has engaged in diligent research and writing about these topics, developing gluten-free recipes, and reviewing companies for the celiac consumer's safety on her award-winning website: GlutenFreeHelp.info. Being a first time mother, Miranda is diligently working hard to help all families increase their awareness, the signs, diet changes and testing options regarding gluten issues. She believes raising a healthy happy gluten-free family doesn't have to be difficult.
View all articles by Miranda Jade
In Celiac.com's Forum Now:
Hello everyone, So my story. Suspected celiac from some time now.Symptoms: Abdominal pain right upper and lower abdomen Extreme bloating like pregnant Hair loss iron deficient but normal hemoglobin Joint pain etc Have been first to rheumatologist. Did ...
I can totally relate. I never thought that I could get sick from bottled water until I drank aquafina. After drinking it, I was very dizzy, stomach cramps, & nausea. it felt like food poison. The only thing that made me better was to vomit. I never drank that brand ever again. I realized that onl...
Happy belated birthday!!! I thought of you earlier this month when at a December celebration in a local park with lots of food vendors. I was thinking what a good idea a gluten free food truck was. I remember your early posts, you have come so far mentally and physically, keep up the good work!
Seriously I have no one to shop with. All my newest stuff is from the year my mom died.
Ah. I wondered if there was a gluten meter than I hadn't heard of. I test for glucose 3-4x a day. Especially when I started the diet and the food diary. I wanted to see where my sugars were going with the LCHF diet. I haven't noticed non-carb related spikes with particular foods with the exceptio...