Celiac Disease and Gluten-Free Diet Support
---
---
---
---
Follow / Share
FOLLOW US:
SHARE:

Popular Articles
Diagnosing Celiac Disease is Still Not a Simple Task
Diagnosing Celiac Disease is Still Not a Simple Task
Published 04/6/2012
Rating:
Celiac.com 04/06/2012 - The first step in diagnosing celiac is serological testing, looking for the presence of anti-tTg antibodies. But in adults at least a duodenal biopsy is still the gold standard of diagnosis, partially because of the risk of false positive anti-tTg results. Yet serum anti-tTg levels positively correlate with the severity of small intestinal histopathology. This prompted researchers in Italy to wonder if those patients with the highest ant-tTg levels could be spared an endoscopy, and if so, how high their anti-tTg levels had to be. They conclude, in their words, that "tissue-transglutaminase antibody level 5-folds the upper limit of normal is 100% specific for duodenal atrophy and using this cut-off biopsy could by avoided in 1/3 of patients. Diagnostic criteria of celiac disease in adults need revision."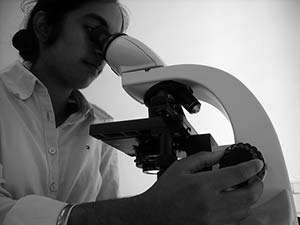 They retrospectively looked at 945 patients who came to their center because of suspected celiac disease. Three different commercially available methods were used to assess anti-tTg levels, which were then correlated with duodenal histology. By all serological methods used, anti-tTg levels increased in parallel with increasing severity of intestinal damage. As noted above, a cut off of five times the upper limit of normal ant-tTg included all of the patients with significant levels of villous atrophy. Celiac disease was confirmed in these patients by the presence of antiendomysial antibodies (EMS) and by their positive response to a gluten free diet.
The use of serological results alone had previously been suggested as diagnostic guidelines for children, but these authors suggest that many adults could be spared an endoscopy as well. They also note this strategy is already being implemented in primary care, with people adopting a gluten free diet solely on the basis of blood work; this study is valuable in that it validates that approach.
Source:

Zanini B, Magni A, Caselani F, Lanzarotto F, Carabellese N, Villanacci V, Ricci C, Lanzini A. High tissue-transglutaminase antibody level predicts small intestinal villous atrophy in adult patients at high risk of celiac disease. Dig Liver Dis. 2012 Apr; 44(4):280-5. Epub 2011 Nov 25.
Celiac.com welcomes your comments below (registration is NOT required).

Get Email Alerts (More Info)
Article Options
Diana Gitig Ph.D.
Diana received her B.A. in Biochemistry from the University of Pennsylvania, and then a Ph.D. in Cell Biology and Genetics from Cornell. Now she is a freelance science writer and editor in White Plains, New York.  Her son was diagnosed with celiac disease in 2006, at the age of five, and she has been keeping her family healthy by feeding them gluten free treats ever since.


View all articles by Diana Gitig Ph.D.
In Celiac.com's Forum Now:
Another thing to investigate is SIBO (small intestine bacterial overgrowth). It can cause all of these symptoms. There is a breath test to check for it which any GI doctor should know about, although you have a better chance of knowledge at a teaching hospital. There's a lot of new research in t...
1. My thyroid was tested and is in the normal range. 2. I'm not taking any medication so nothing to interfere with test results. 3. My endoscopy showed multiple ulcers and that's what the GI chalked up to my very rare ibuprofen use. I use ibuprofen maybe once a month if that. ...
How does that happen!? Congratulations! (But still curious!) Plumbago
The sluggishness, hair loss, and weight gain made me think of hypothyroidism, but then the diarrhea throws me - unless the two things are unrelated. Coincidental but unrelated. I looked up positive lactoferrin test on labsonline: Lactoferrin is a stool (fecal) test that is used to detect in...
http://hypothyroidmom.com/10-nutrient-deficiencies-every-thyroid-patient-should-have-checked/ Maybe this article can help. Malabsorption of nutrients can make the body do weird things.