An Evolutionary Explanation for Gluten Intolerance
An Evolutionary Explanation for Gluten Intolerance
Published 07/4/2012
Rating:
Celiac.com 07/04/2012 - It is becoming increasingly clear that celiac disease (or some form of gluten sensitivity) affects many more people in the world than estimates from the past few decades suggested. In the 1950s, celiac disease was estimated as affecting 1 in 8000 individuals worldwide, while today that number has grown to 1 in 100. Seeking to explain why this sizable portion of our population cannot tolerate gluten, Professor David Sanders, who is a Consultant Gastroenterologist at the Royal Hallamshire Hospital and University of Sheffield, looks to evolution for answers.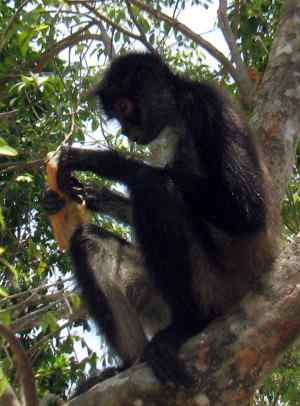 It is hard to think of a world without bread, as even Ancient Romans harvested grain. But wheat is actually a new food for us: it was only widely introduced into the human diet roughly ten thousand years ago, which is a very small percentage (0.4%) of the 2.5 million years our species has walked the planet.
So what were we eating that other 99.6% of our life as a species? We ate things that are edible raw, without the need for processing or refinement (which wheat is not). Our ability to process grains to an edible form was a technological development that did not occur until a relatively recent chapter in our history.
In a sense, then, our ingenuity is ahead of our biology. As Dr. Sanders says, "... it makes sense that our bodies are still adapting to this food, and more specifically, the gluten it contains." After millions of years of what is essentially gluten-free dieting, our bodies might be ill-equipped to process gluten, as it is still a relatively foreign substance.
Source:
Celiac.com welcomes your comments below (registration is NOT required).

Get Email Alerts (More Info)
Article Options
Gryphon Myers
Gryphon Myers recently graduated from UC Berkeley with a degree in interdisciplinary studies, research emphasis in art, society and technology. He is a lifelong vegetarian, an organic, local and GMO-free food enthusiast and a high fructose corn syrup abstainer. He currently lives in Northern California. He also writes about and designs video games at Homunkulus.
View all articles by Gryphon Myers
In Celiac.com's Forum Now:
Hi Nikkster, They often call the celiac testing a celiac panel. There is also a celiac screening test they sometimes do first, the ttg. You want to get the full celiac panel if possible. Not everyone shows up on just the screening test.
Maybe get your vitamin D levels checked. And take some K-2. K-2 is supposed to help vitamin D absorb into bones. Oh, and skip the Dominos next time! We all make mistakes at times,.
I am actually trying to bulk up and body build with this disease. I go with a keto diet of fats and protein, I use vegan protein powders throughout the day. I used to use nutrakey V-Pro and now mostly use MRM Veggie Elite, blend, and do my own mixes with Naked Pea, Jarrow Pumpkin seed, MRM Sancha...
I'm from the UK so I can't help you on the recommendation, but instead of canned chili have you tried making your own? It's super easy to do, far nicer and cheaper than any pre-made variety and you can make a big batch and freeze small portions so its always available if you need a quick filli...
I live in Cincinnati. One thing we are known for is chili and a horrible football team. I was wondering if anyone had one of those gluten detectors and how they work because I would love to test them. They claim to be gluten-free and even state that in their restaurants there is a high probabilit...