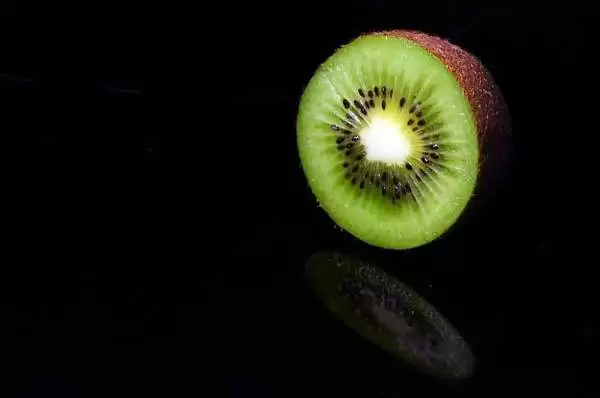 Caption: Could kiwifruit help treat celiacs? Image: CC BY 2.0--Theo Crazzolara
Celiac.com 05/06/2020 - Naturally occurring enzymes, such as papain enzymes from papaya, or aspergillus niger, have shown promise in breaking down dietary gluten in the stomach before it gets to the gut. The latest addition to that list of potentially helpful enzymes is the kiwifruit, that brown, hairy egg-shaped fruit with a sweet, tart, green flesh and edible black seeds. Long known for being rich in vitamins, and generally good for digestion, the kiwifruit is getting a second look for its potential to break down gluten.
Scientists at New Zealand's Riddet Institute scientists are testing the ability of natural fruit enzymes to break down gluten proteins into smaller pieces that will not trigger the classic inflammatory response seen in people with celiac disease.
---
Celiac.com Sponsor (A12):


---
Kiwifruit naturally contains a protein-digesting enzyme called actinidin, which could provide some protection for celiacs who accidentally consume small amounts of gluten-containing foods.

So far, lab tests show kiwi to be the little fruit that could. In lab tests, actinidin has been shown to break gluten into smaller, easier to manage pieces.

In theory, that might mean reduced inflammation in celiac patients who consume gluten. The research team is currently testing actinidin on models of the human digestive tract. More research will show whether actinidin can break down gluten in the human gut. 

Recently, the Riddet research team completed a study that showed that modern food production methods do not trigger or worsen gluten intolerance. If the kiwifruit enzyme proves effective in breaking down gluten, the next step will be to assess the best way to use the enzyme to help people with celiac disease.

Because kiwifruit is already rich in dietary fibre, vitamin C and other nutrients, kiwifruit enzyme therapy could offer have an advantage over similar products on the market. 

Stay tuned for more stories on the future of enzyme therapy in celiac disease treatment.

Read more at Stuff.co.nz.