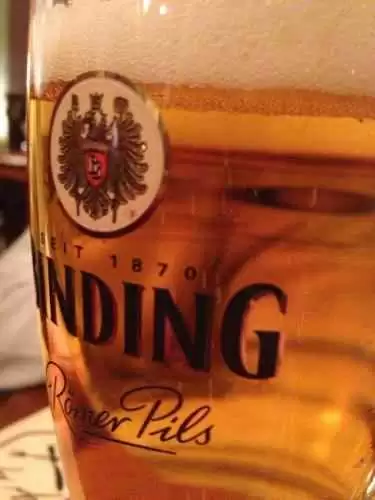 Caption: Image: CC--butz2013
Celiac.com 07/15/2016 - Germans are particular about their beer. Since the 14th century, they have had a beer purity law, called Reinheitsgebot. That law says that beer must be made with wheat or barley, if it is to be called beer.
That means that many gluten-free beers brewed without wheat or barley cannot be considered beer in Germany. Now, German brewers are using special "ultra-low" gluten Australian barley to brew the first gluten-free beer that conforms to the strict requirements of the law.
---
Celiac.com Sponsor (A12):


---
---
Celiac.com Sponsor (A12-m):


---
The barley is called "Kebari" barley, and was developed by Csiro, an Australian government scientific research agency, which used conventional breeding to reduce the gluten levels to 10,000 times less than regular barley, which more than meets the World Health Organisation's recommendation for calling a grain gluten-free.

German brewer Radeberger is using Kebari barley to brew a beer named Pionier, which is the first such beer to conform to the German beer purity law, Reinheitsgebot.

Pionier beer is currently only available in Germany, where it can be legally labeled gluten-free.

However, while Pionier has gluten levels well below the 20 parts per million levels used by the World Health Organization to classify products as gluten-free, products made with Kebari barley still cannot claim to be "gluten-free" in the United States, Australia or New Zealand under current labeling standards.

The first gluten-free beer to meet German purity laws will be very big news among gluten-free beer lovers.

Read more at: Foodnavigator-asia.com.