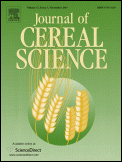 Caption: USDA scientists may have craked the code to great gluten-free bread.
Celiac.com 01/13/2011 - It might be rocket science, after all. Well, sort of. It turns out that engineering a good loaf of gluten-free bread is the focus of some of the best scientific minds in the food business.
It also turns out that scientists with the U.S. Department of Agriculture (USDA) in Manhattan, Kansas, have developed a process that produces a high-quality, gluten-free bread.
---
Celiac.com Sponsor (A12):


---
---
Celiac.com Sponsor (A12-m):


---
Such bread, if produced on a large scale, might benefit the millions of Americans with celiac disease who are unable to digest gluten, a protein found in wheat, barley and rye. Gluten-free grains include corn, sorghum, and rice, among others.

The new bread-making process is the work of chemists Scott Bean and Tilman Schober at the Agricultural Research Service (ARS) Grain Quality and Structure Research Unit.

They discovered that removing a certain amount of fat from a corn protein called zein, allowed them to craft a gluten-free dough that is more like wheat dough, and free-standing, bakery-type rolls are more like traditional wheat rolls. ARS is the chief intramural scientific research agency of USDA.

Bean and Schober had some success crafting gluten-free pan bread using other grains, but they were unable to make free-standing rolls because the rolls expanded too much. According to Bean, the resulting bread was lower quality than comparable wheat bread.

Bean and Schober had shown earlier that zein-a readily available byproduct from corn wet milling and fuel-ethanol production-could be used to make dough that was more similar to wheat dough. The dough still didn't meet their standards, though, because the rolls produced from it were crumbly and flat.

Removing more of the fat from the zein protein's surface, Bean and Schober found, allowed the proteins to stick to each other much like wheat proteins do, giving the zein-based dough  elastic properties similar to wheat dough.

Bean and Schober's findings may also apply to sorghum, which, says Bean, may prove to be a better grain to use since it is a gluten-free grain.

The team used corn as an intermediate step toward to achieve the ideal standard for gluten-free breads: a wheat-flour-like dough made with non-wheat proteins, resulting in products with a fluffy, light texture.

This research may prove useful in creating commercial, gluten-free bread for the 2 to 3 million Americans who have celiac disease. For many of those folks, tasty, gluten-free breads and rolls from corn, rice and sorghum would be a welcome addition to their diet.

Source: