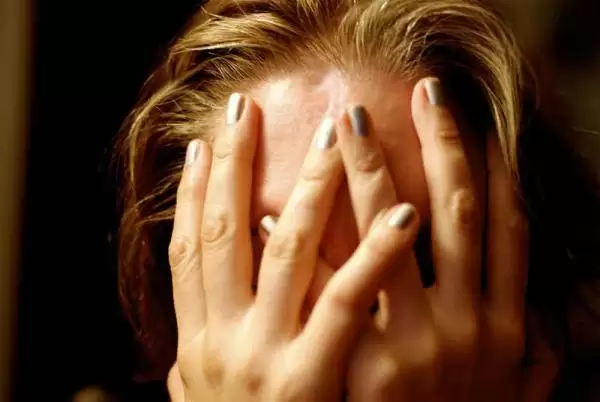 Caption: Image: CC--kizzbeth
Celiac.com 11/26/2018 - Many people with celiac disease suffer from headaches. A team of researchers recently set out to more thoroughly explore the relationship between celiac disease and headaches. The research team included Panagiotis Zis, Thomas Julian, and Marios Hadjivassiliou. They are variously affiliated with the Academic Department of Neurosciences, Sheffield Teaching Hospitals NHS Foundation Trust, Sheffield S10 2JF, UK, and the Medical School of the University of Sheffield in Sheffield, UK.
The team's goal was to establish the relationship between headaches and celiac disease, and vice versa, to explore the role of a gluten-free diet, and to describe the imaging findings in celiac patients affected by headaches. 
---
Celiac.com Sponsor (A12):


---
---
Celiac.com Sponsor (A12-m):


---
For their systematic review and meta-analysis, the team reviewed 40 articles published in the the PubMed database between 1987 and 2017.  They included information regarding study type, population size, the age group included, prevalence of celiac disease among those with headache and vice versa, imaging results, the nature of headache, and response to gluten-free diet. 

They found that the average pooled rate of headaches in celiac patients was 26% (95% CI 19.5–33.9%) in adult populations and 18.3% (95% CI 10.4–30.2%) in pediatric populations. The headaches usually resemble migraines. Children with headaches of unknown origin, have celiac disease rates of 2.4% (95% CI 1.5–3.7%). There is presently no good data for adult populations. 

In such cases, brain imaging can be normal, but can also reveal cerebral calcifications with CT, white matter abnormalities with MRI, and deranged regional cerebral blood flow with SPECT. 

The good news is that a gluten-free diet seems to be an effective treatment. Up to 75% of celiac patients saw their headaches resolve when they followed a gluten-free diet.

Celiac patients have high rates of idiopathic headache (that is, headaches of unknown cause), and patients with such headaches have higher rates of celiac disease. Therefore, patients with headache of unknown origin should be screened for celiac disease, since they may gain symptom relief from a gluten-free diet.

Source: