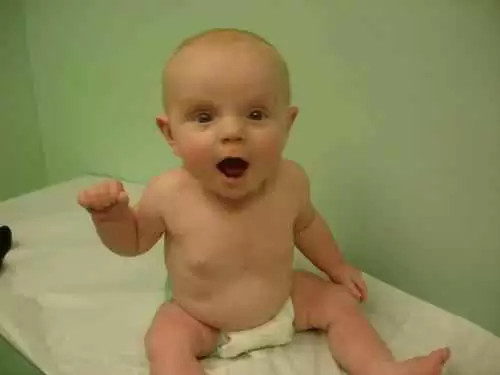 Caption: Photo: CC/Tandemracer
Celiac.com 07/02/2010 - Serological screening of healthy volunteers from around the world estimates that the prevalence for celiac disease is approximately 0.5%- 1% of the total population. However, a recent meta-analysis denotes that the actual ratio of known or undiagnosed celiac cases is closer to 1 in 7 people. Due to knowledge of celiac, acute clinical suspicion, and increased endoscopy accessibility some areas have reported celiac prevalence as high as 5.2%; suggesting that there is a considerable gap in effectively detecting new cases of celiac disease.
Researchers further investigated the statistics on celiac disease prevalence by evaluating the incidence of celiac disease among "adult out-patients biopsied during upper endoscopy with typical and atypical symptoms". One hundred and fifty out-patients including 94 women and 56 men with a median age of 45, were enrolled for the study between January 2007 and December 2008.
---
Celiac.com Sponsor (A12):


---
---
Celiac.com Sponsor (A12-m):


---
There is no current standard classification for endoscopic lesions found from celiac disease. As such, this study used a method of classification where-as patients were labeled as; normal, mild, moderate, or severe. To detect villous atrophy, biopsy's were  taken from patients that were only presenting endoscopic appearances, which are indicative of celiac disease. Results which had t-TGA levels greater than 24 U/mL were considered positive for celiac disease. Patients were also positively diagnosed as celiac if they exhibited some degree of histological abnormality.

Of the hundred and fifty subjects studied, twelve were diagnosed positively for celiac disease, and nine of them were women. The most commonly exhibited gastrointestinal pathology diagnosed in the study,  was gatroduodenitis peptic ulcer.  All of the subjects that had biopsy proven t-TGA, had positive antibodies, and the values of t-TGA increased depending on the intensity of the mucosal lesions. Additionally, all subjects were assessed for the existence of gastrointestinal and extra-intestinal symptoms.

Typical gastrointestinal symptoms of celiac include diarrhea, anemia and weight loss, as evident in 58.32% of the subjects studied, while  atypical symptoms were present in 25% of the test subjects.
41.66% of the subjects had iron deficiency anemia(IDA), 8.33% had osteopenia, 16.66% had hypocalcaemiaia and hypomagnesaemia. Additionally, extra-intestinal symptoms associated with gastrointestinal manifestations were found in 16.66% of the subjects that had astenia, and in 41.55% of the subjects with weight loss.

Almost every celiac case observed demonstrated symptoms that progressively increased in severity.  No differences were observed among patients in the control group, and in the celiac patients with  regard to gastrointestinal problems and discomforts. However, IDA was observed most frequently in patients with celiac disease than in the control group.

All patients that were diagnosed were recommended to strictly adhere to a gluten-free diet. One person refused to comply with the diet, but the other 90% followed the diet for one year. Of the patients following a gluten-free diet, a total histological response was observed. Severity of mucosal lesions decreased in 70% of the subjects, and all subjects were asymptomatic after one year on a gluten-free diet. The final incidence of celiac disease in the study was 6%.
Screening studies such as these, demonstrate that the prevalence of celiac disease is increasing. When duodenal biopsy was preformed in patients during routine upper gastrointestinal endoscopy, the  incidence of celiac disease was observed at rates as high as 12%. Additionally, when clinical presentations of symptoms like diarrhea, anemia, and weight loss are used as screening criteria for celiac, increased rates of celiac disease diagnosis' were evident.

Strict adherence to a completely gluten-free diet is still the only cure for celiac disease. Increased doctor and patient awareness of celiac, as well as an increase in celiac screening (especially for patients with typical celiac symptoms or atypical symptoms untreated by standard methods)  is still needed to avoid more cases of undiagnosed celiac disease, and to eliminate unnecessary suffering for those misdiagnosed or undiagnosed.

Source:

Journal of Experimental Medical & Surgical Research,

Year XVII · Nr.1/2010 · Pag.23 -27