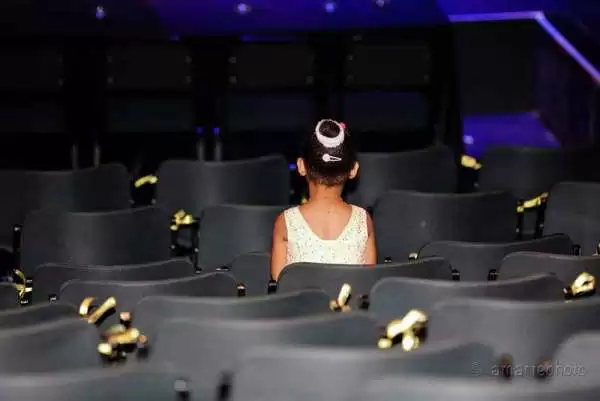 Caption: A child sits alone in a theater. Image: CC BY 2.0--4CamRes
Celiac.com 02/03/2020 - Celiac disease is a common autoimmune condition that can have negative physical and psycho-social consequences in kids with the disease.  A team of researchers recently set out to document health-related quality of life (HRQOL) in a large group of children with newly diagnosed celiac disease using the PedsQL 4.0 Generic Core Scales. They wanted to compare it against data for healthy children and children with non-celiac gastrointestinal (GI) problems using established data.
The research team included Mary Shull; Tracy Ediger; Ivor Hill; and Rose Schroedl. They are variously affiliated with the Department of Gastroenterology, Hepatology, and Nutrition; the Department of Pediatric Psychology and Neuropsychology, Nationwide Children's Hospital, Columbus, OH; and the Gastroenterology, Hepatology and Nutrition Section, Children's Hospital Colorado, Aurora, CO.
---
Celiac.com Sponsor (A12):


---
The team presented the PedsOL survey to 159 children with newly diagnosed celiac disease, and their parents, at either the time of diagnostic duodenoscopy, or prior to their first dietitian appointment for gluten-free diet instruction. 

The team calculated average parent-report and self-report PedsQL summary and sub-scale scores, then used 1-sample tests to compare to documented averages from a group of healthy children, and a group of children with non-celiac gastrointestinal symptoms.

Compared to the healthy kids, those newly diagnosed celiac disease had lower Total Scores, Physical Health, Psycho-social Health, Emotional Functioning, and School Functioning on parent report with similar findings on self-report. Among kids and adolescents with celiac disease, the team found clinically significant scores in nearly 56% for School Functioning, nearly 63% for Physical Health, about 54% for Emotional Functioning, nearly 44% for Social Functioning, and 49% for Total Score.

Quality of life scores were lower for kids and adolescents with newly diagnosed celiac disease than for healthy children, and more in line with QOL for patients with non-celiac GI conditions. 

The team points out that kids with lower QOL scores in areas like school or emotional function might be helped with early interventions, including a Section 504 plan or meeting with a psychologist or social worker.

Children and adolescents with celiac disease, and non-celiac gluten sensitivity, face extra challenges with academic or emotional well-being. Catching those extra alleges early can help those kids to get the help they need to thrive.

Read more in the Journal of Pediatric Gastroenterology and Nutrition