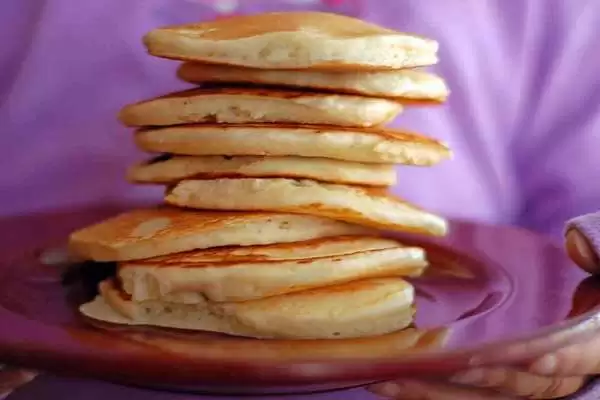 Caption: Image: CC BY 2.0--Mark Bonica
Celiac.com 12/12/2019 - In addition to highly rated recipes for amazing gluten-free pancakes, our list includes great paleo, dairy-free, and vegan pancake options. Whether you're going savory or sweet, traditional or buckwheat, blueberry or banana, this list of amazing gluten-free pancakes will help to make your breakfast, and even lunch and dinner, delicious and reliably gluten-free. You can also consult Celiac.com's Gluten-Free Forum for some tips and insights on great gluten-free pancake recipes.
Speaking of the Gluten-Free Forum, someone posted a recipe for really good gluten-free Finnish pancakes called Pannucakakku. And even though I'm pretty sure that 'Panncakakku' is plain old Finnish for 'pancake,' I just can't resist the fun of saying it.