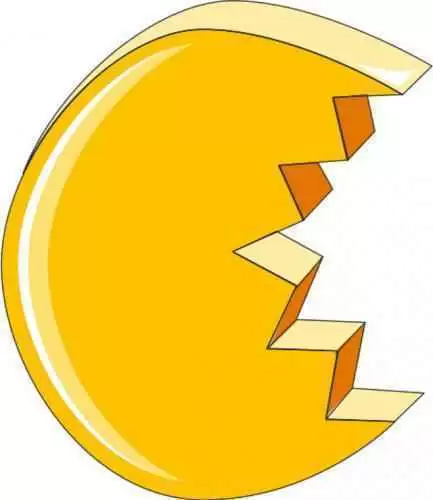 Caption: Image: CC--sevier medical art
Will a new treatment enable people with celiac disease to ditch a gluten-free diet?
About one in a hundred people in the United States is affected by celiac disease. If you're one of them, you know how hard it can be to maintain a strict gluten-free diet.
---
Celiac.com Sponsor (A12):


---
---
Celiac.com Sponsor (A12-m):


---
Everyone's got their horror stories about trying to simply eat a meal, only to have a tiny amount of gluten wreck havoc on their digestive system.

There are currently no therapeutics on the market to treat celiac disease, says Sydney Gordon, a scientist at Ab Initio Biotherapeutics. Sure, there are other over-the-counter enzyme treatments, Gordon adds, but most are slow to act, or don't break down enough gluten to prevent a reaction.

"There are no other enzymes on the market for celiac disease," said Justin Siegel, the co-founder of PvP Biologics and an assistant professor of chemistry, biochemistry and molecular medicine at UC Davis. "There is nothing that is approved by the FDA for celiac disease. Nothing has made it through clinical trials. There are pills on the market that cause degradation of gluten, but there is no clinical evidence that they are effective."

"We wanted to design an enzyme […] a protein that would act as a therapeutic for celiac disease. We came up with a design using a protein modeling tool called FoldIt," said Ingrid Pultz, a co-founder of PvP Biologics.

PvP Biologics enzyme therapy works by targeting the exact triggering molecule, the immunogenic epitope, before it gets to the intestine and causes an immune reaction.

To do this, PvP Biologics uses kumamolisin, a naturally occurring enzyme that, unlike some other enzymes, can survive the acidity of the stomach. By modifying the amino acid sequence in the original kumamolisin enzyme, researchers were able to specifically target the epitope causing the reaction.

If the therapy proves successful, many celiac patients won't have to worry about minute amounts of cross-contamination when eating outside.

Those are pretty strong claims. Many people with celiac disease might likely say that it sounds too good to be true. Still, the company is moving in a direction that few others have gone. No word on if or when we might expect to see a finished treatment come to market. For all the company's claims, there is much to work out, and a long, winding road to get FDA approval.

Stay tuned to see if the evidence from trials and from potential consumer use supports those claims.

Read more at TheAggie.org.

Editor's note: We've received a correction on this story from PvP Biologics, makers of KumaMax, which states that their product is designed for accidental gluten ingestion, and not as a replacement for a gluten-free diet in people with celiac disease. Their enzyme could lessen the effects of accidental consumption of small amounts of gluten.