Celiac Disease and Gluten-Free Diet Support
---
---
---
---
Follow / Share
FOLLOW US:
SHARE:

Popular Articles
Lengthen Your Telomeres and Live Longer?
Lengthen Your Telomeres and Live Longer?
Celiac.com 07/27/2012 - In my work as a celiac advocate and researcher, I've promoted taking daily vitamin supplements for better health for quite some time, but now with a study published in the American Journal of Clinical Nutrition confirming this I am pushing it even more.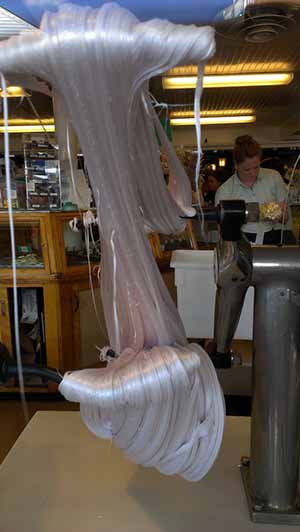 Telomeres are considered to be the "key" to anti-aging. As you age, your telomeres get shorter and shorter. Lengthening your telomeres will lead to a longer, healthier life. The study in the Journal of Clinical Nutrition shows that multivitamin use can lengthen one's telomeres. This can be accomplished by specific vitamins such as B12, C and E due to the fact that they are antioxidants. This means they fight damaging effects of oxidant (radicals) and even can repair damage which already has been received by the cells.
It's important for one to take B12, C and E regularly and to also get these in your daily diet. Grass-fed beef, salmon, tuna and milk all contain B12. You can get your vitamin C from foods such as strawberries, grapefruit, green bell peppers, etc. Vitamin E is found in broccoli, almonds and many other sources.
It's probably easier to just take a multivitamin, but be careful of ones containing iron. Iron has been shown to have a shortening effect on telomeres. Just adding something as simple as a multivitamin can boost your life span and make you feel great!
Resources:
Celiac.com welcomes your comments below (registration is NOT required).

Get Email Alerts (More Info)
Article Options
Miranda Jade
Miranda Jade became extremely involved in celiac disease, gluten sensitivity and gluten issues a number of years ago after many years of misdiagnosing. Since this time, she has engaged in diligent research and writing about these topics, developing gluten-free recipes, and reviewing companies for the celiac consumer's safety on her award-winning website: GlutenFreeHelp.info. Being a first time mother, Miranda is diligently working hard to help all families increase their awareness, the signs, diet changes and testing options regarding gluten issues. She believes raising a healthy happy gluten-free family doesn't have to be difficult.
View all articles by Miranda Jade
In Celiac.com's Forum Now:
Designed to reduce or eliminate symptoms of gluten contamination in gluten-sensitive individuals, the product known as AN-PEP, marketed in the U.S. as Tolerase G, is a prolyl endoprotease enzyme, derived from Aspergillus niger, that has shown promise in breaking down gluten proteins. The latest ...
I can not help you with a cheaper price (google it), but if you have celiac disease, I would make sure the alternative gluten free flours are not milled with gluten flours by calling the manufacturer. I personally make sure that my gluten-free flours are certified gluten free. I do not worry ...
I think that your villi are intact. So, normally that would mean no evidence of celiac disease. But Victoria is right, that they should have run a celiac blood panel to help rule out celiac disease. Why? The small intestine is vast. If spread out, it is larger than a tennis court! The biops...
Yes, it is the same test. When used in conjunction with celiac testing, it verifies that the celiac IgA test results are valid. Used alone (not running the celiac tests), if the Immunoglobulin A result is above or below range....then you are dealing with another set of problems. For example,...
Grass fed is just the natural, traditional way of cattle eating -- eating grass on the range. People now pay a higher price for this kind of meat. It is a leaner meat because cattle do a lot of walking around to graze. Cattle, in feed lots or a combination, fatten up fast on a grain diet (e...