Lengthen Your Telomeres and Live Longer?
Lengthen Your Telomeres and Live Longer?
Celiac.com 07/27/2012 - In my work as a celiac advocate and researcher, I've promoted taking daily vitamin supplements for better health for quite some time, but now with a study published in the American Journal of Clinical Nutrition confirming this I am pushing it even more.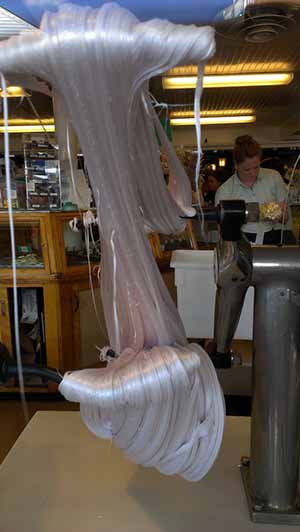 Telomeres are considered to be the "key" to anti-aging. As you age, your telomeres get shorter and shorter. Lengthening your telomeres will lead to a longer, healthier life. The study in the Journal of Clinical Nutrition shows that multivitamin use can lengthen one's telomeres. This can be accomplished by specific vitamins such as B12, C and E due to the fact that they are antioxidants. This means they fight damaging effects of oxidant (radicals) and even can repair damage which already has been received by the cells.
It's important for one to take B12, C and E regularly and to also get these in your daily diet. Grass-fed beef, salmon, tuna and milk all contain B12. You can get your vitamin C from foods such as strawberries, grapefruit, green bell peppers, etc. Vitamin E is found in broccoli, almonds and many other sources.
It's probably easier to just take a multivitamin, but be careful of ones containing iron. Iron has been shown to have a shortening effect on telomeres. Just adding something as simple as a multivitamin can boost your life span and make you feel great!
Resources:
Celiac.com welcomes your comments below (registration is NOT required).

Get Email Alerts (More Info)
Article Options
Miranda Jade
Miranda Jade became extremely involved in celiac disease, gluten sensitivity and gluten issues a number of years ago after many years of misdiagnosing. Since this time, she has engaged in diligent research and writing about these topics, developing gluten-free recipes, and reviewing companies for the celiac consumer's safety on her award-winning website: GlutenFreeHelp.info. Being a first time mother, Miranda is diligently working hard to help all families increase their awareness, the signs, diet changes and testing options regarding gluten issues. She believes raising a healthy happy gluten-free family doesn't have to be difficult.
View all articles by Miranda Jade
In Celiac.com's Forum Now:
Hi, everyone. I haven't been diagnosed with Celiac disease, so I hope it's okay for me to post here. I'm a 21-year-old female who has been struggling with some chronic symptoms for about a year now. Out of nowhere, I started losing weight. To date, I've lost upwards of 70 pounds. I was ...
Good call - I think a lot more people have issues with oats but don't know it because they aren't doing bloodwork and "feel fine." I knew I had problems with oats from the beginning as I did the oat challenge ~5 months in, and oh boy... did that mess me up. Same level of sickness as from eating ...
https://www.ncbi.nlm.nih.gov/pmc/articles/PMC523841/ One study, found a few others talking about people with celiac developing a separate antibody reaction to oat proteins, and only certain varieties of oats at that that was done in Europe, I found countless threads of others reacting. I...
Here is a summary of the information from the FDA, for those who don?t want to read the whole thing. https://www.fda.gov/Drugs/ResourcesForYou/Consumers/BuyingUsingMedicineSafely/EnsuringSafeUseofMedicine/ucm410373.htm?utm_campaign=CDER New 12%2F13&utm_medium=email&utm_source=Eloqua&elqTrack...
Ok so after 6 weeks, here is my blood results: deamidated IgA- 3 (0-19 normal) deamidated IgG- 21 (0-19 normal) tTg IgA- <2 (0-3 normal) tTg IgG- <2 (0-5 normal) endomysial IgA- 111 (87-352 neg) I am going in for a biopsy this month. The doc said it was telling that ...