Lengthen Your Telomeres and Live Longer?
Lengthen Your Telomeres and Live Longer?
Celiac.com 07/27/2012 - In my work as a celiac advocate and researcher, I've promoted taking daily vitamin supplements for better health for quite some time, but now with a study published in the American Journal of Clinical Nutrition confirming this I am pushing it even more.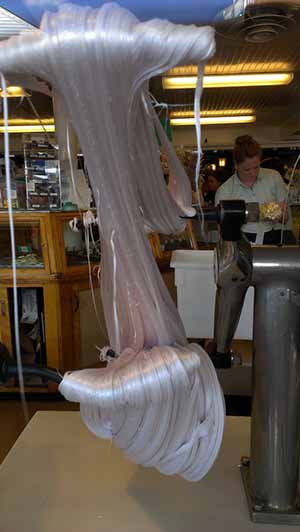 Telomeres are considered to be the "key" to anti-aging. As you age, your telomeres get shorter and shorter. Lengthening your telomeres will lead to a longer, healthier life. The study in the Journal of Clinical Nutrition shows that multivitamin use can lengthen one's telomeres. This can be accomplished by specific vitamins such as B12, C and E due to the fact that they are antioxidants. This means they fight damaging effects of oxidant (radicals) and even can repair damage which already has been received by the cells.
It's important for one to take B12, C and E regularly and to also get these in your daily diet. Grass-fed beef, salmon, tuna and milk all contain B12. You can get your vitamin C from foods such as strawberries, grapefruit, green bell peppers, etc. Vitamin E is found in broccoli, almonds and many other sources.
It's probably easier to just take a multivitamin, but be careful of ones containing iron. Iron has been shown to have a shortening effect on telomeres. Just adding something as simple as a multivitamin can boost your life span and make you feel great!
Resources:
Celiac.com welcomes your comments below (registration is NOT required).

Get Email Alerts (More Info)
Article Options
Miranda Jade
Miranda Jade became extremely involved in celiac disease, gluten sensitivity and gluten issues a number of years ago after many years of misdiagnosing. Since this time, she has engaged in diligent research and writing about these topics, developing gluten-free recipes, and reviewing companies for the celiac consumer's safety on her award-winning website: GlutenFreeHelp.info. Being a first time mother, Miranda is diligently working hard to help all families increase their awareness, the signs, diet changes and testing options regarding gluten issues. She believes raising a healthy happy gluten-free family doesn't have to be difficult.
View all articles by Miranda Jade
In Celiac.com's Forum Now:
I don't have a lot of time this morning but I did locate organizations section on gluten free label regs in Canada. There may be more info on this in that section that may be helpful in knowing why they are making that change. http://www.inspection.gc.ca/food/labelling/food-labelling-for-ind...
Funny you should mention this, I got a offer for some free ones from that company and just turned it down. The only gluten free products from the company are a 2 lines of dedicated nut type bars. The majority of their bars actually contain either barley (gluten grain) like the biscuits etc. Or wh...
There has been a recent recall of veggies because of listeria risk. Here is the FDA list of recalled items in the US and Canada https://www.fda.gov/Safety/Recalls/ucm581389.htm
I asked for their two products yesterday,onion and garlic.Onion powder's package doesnt have starch or wheat on ingredient list but garlic powder has corn starch . I dont have any intolerance to corn by the way. They told me they add starch to two of their products so they are not gluten fre...
Well endoscopy done this morning. Said that all looked normal no sign of celiac seen normal duodenal cap and preserved villi. but need to wait for biopsies. Report stated mild antral gastritis with erythema found but non specific. Seems like they took a lot of Biopsies. Report stated they took ...