Is Wine Aged in Wheat-glued Oak Barrels Gluten-free?
Is Wine Aged in Wheat-glued Oak Barrels Gluten-free?
Published 10/22/2012
Rating:
Celiac.com 10/22/2012 - Wine is naturally gluten-free, making it a go-to alcoholic drink for sufferers of celiac disease. However, some vintners use oak barrels sealed with wheat paste, which has made some people wonder if it is really gluten-free. An article posted by Tricia Thompson, MS, RD on her Gluten-Free Watchdog website may have finally put this worry to rest, as she has done a series of sandwich R5 ELISA and competitive R5 ELISA tests of various wines aged in such barrels.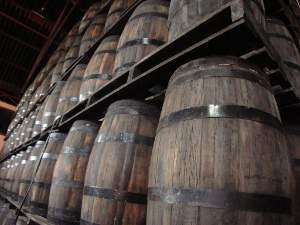 So there's a wine you'd like to try, but you've heard that wine can be cross contaminated from the wheat paste some vintners use to seal oak barrels. The first thing to consider before spending too much time researching is that the Tobacco Tax and Trade Bureau currently disallows gluten-free labeling of alcoholic beverages if the producer used "storage materials that contained gluten." This means any wine that is labeled as gluten-free was aged using a barrel alternative, and thus carries no danger of cross-contamination.
Another factor to consider is that while many wineries still use oak barrels, barrel alternatives are highly common as well. Roughly speaking, the more expensive ($12+) Cabernet Sauvignons, Merlots, Zinfandels and red blends are more likely to be aged in oak barrels (and for a longer period of time).
For those wines that are fermented in barrels, most wineries thoroughly pressure wash all barrels with boiling hot water before they are used. Additionally, it is not the staves of the barrels that are sealed with a wheat flour paste, but the barrel heads. The amount used to seal the head is minimal. Even so, the possibility of cross contamination has been a lingering question.
To get a sense of just how risky this cross contamination might be, Tricia Thompson tested a single winery's Cabernet Sauvignon and Merlot, which were the two wines that spent the most time in wheat-sealed oak barrels. She tested each wine four times: twice with the Sandwich R5 ELISA test, and twice with the competitive R5 ELISA test. The competitive R5 ELISA is the current standard for testing for hydrolyzed (broken down) gluten (as would be found in fermented products), while the sandwich R5 ELISA would detect any non-hydrolyzed gluten (as from a wheat paste).
Both extractions of both wines came back with the lowest possible results for both tests:
Cabernet Sauvignon
Sandwich R5 ELISA extraction 1: < 5 ppm gluten
Sandwich R5 ELISA extraction 2: < 5 ppm gluten
Competitive R5 ELISA extraction 1: < 10 ppm gluten
Competitive R5 ELISA extraction 2: < 10 ppm gluten
Merlot
Sandwich R5 ELISA extraction 1: < 5 ppm gluten
Sandwich R5 ELISA extraction 2: < 5 ppm gluten
Competitive R5 ELISA extraction 1: < 10 ppm gluten
Competitive R5 ELISA extraction 2: < 10 ppm gluten
Thompson's findings indicate that even wine that is aged in wheat-glue-sealed oak barrels contains less gluten than we are currently capable of testing for, whether hydrolyzed or not. If you're still skeptical, you can always do your own research and find out which of your favorite wines are aged using barrel alternatives.
Source:
Celiac.com welcomes your comments below (registration is NOT required).

Get Email Alerts (More Info)
Article Options
Gryphon Myers
Gryphon Myers recently graduated from UC Berkeley with a degree in interdisciplinary studies, research emphasis in art, society and technology. He is a lifelong vegetarian, an organic, local and GMO-free food enthusiast and a high fructose corn syrup abstainer. He currently lives in Northern California. He also writes about and designs video games at Homunkulus.
View all articles by Gryphon Myers
In Celiac.com's Forum Now:
In Austin, Wildwood Bakehouse and Wilder Wood Restaurant are totally gluten free. I had the chicken fried steak and gravy and onion rings!!! Awesome!!!
Hi there I have this exact same thing.. however I don?t have celiac that I know of.. I found this when google searching for what the heck is wrong with my face. I was wondering if you ever found out.. or if it just went away. Thanks
I have read the newbie 101 and have been careful about reading labels. I'm the only one that's gluten free in my household, so they could be contaminating me. I was eating gluten for 6 weeks after my blood test because it took that long to get an official diagnosis and my GP told me to still be e...
Hi and Welcome to the Forum. I am glad that you are here! As with a lot of things in life, try not to compare yourself to other people. You are trying to be the best version of yourself - not Jill, Annie, or Maya. People make a lot of foolish decisions in the world and it does not mean tha...
If Small was going to get rid of anything in a takeaway meal, it would be the bread with all its dreaded gluten. However, many scientists and nutritionists argue gluten is not a problem for people who do not have celiac disease or who are not "gluten-sensitive". Massey University senior lecturer ...