Celiac Disease and Gluten-Free Diet Support
---
---
---
---
Follow / Share
FOLLOW US:
SHARE:

Popular Articles
Celiac Disease vs. Gluten Sensitivity or Gluten Intolerance
Celiac Disease vs. Gluten Sensitivity or Gluten Intolerance
Published 11/13/2012
Rating:
Celiac.com 11/13/2012 - Going gluten-free seems to be the newest dietary trend that many people are following, even if it is not mandatory for one's health. This trend was brought on by an increased number of cases of celiac disease, and gluten sensitivity, also referred to as gluten intolerance. Both diagnoses come with the recommendation of avoiding gluten-containing foods (wheat, rye, barley), however both are different in the way the body is affected.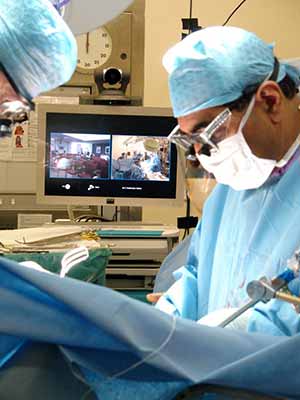 Celiac disease, also known as gluten sensitive enteropathy, is an autoimmune disease that affects the small intestine causing it to become inflamed when gluten is digested. The immune system then generates an abnormal response to gluten and attacks its own intestinal tissue. This leads to the wasting away of the villi that line the small intestine, malabsorption of nutrients and thus malnutrition. Symptoms may include anemia, osteopenia, lactase deficiency, diarrhea, constipation, delayed growth, and weight loss due to malabsorption of nutrients. Other symptoms that may present are arthritis, dermatitis, infertility, muscle weakness, and constant fatigue. A series of tests and evaluations are performed including an examination of one's family history as genetic predisposition is common, blood tests, and the final confirmation of an intestinal biopsy. Once confirmed a strict adherence to a gluten free diet is necessary.
Non-celiac gluten sensitivity is often interchanged with gluten intolerance. There are cases where symptoms are less severe, which may be considered gluten sensitivity, whereas severe cases would be labeled as gluten intolerance due to the intensity and length of time symptoms last. Gluten sensitivity differs from celiac disease in that the body views gluten as an invader causing a direct response in the form of inflammation inside and outside of the digestive tract, and with this disorder one's own tissue (lining of small intestine) is not attacked, as we see with celiac disease. Once gluten is removed from the body, the inflammation goes away unlike the symptoms associated with celiac disease. Symptoms include bloating, abdominal discomfort, and diarrhea due to the inflammation of the digestive tract. Headaches, lethargy, attention-deficit disorder, hyperactivity, muscle weakness/disturbances and joint pain may present as well. Tests performed for a diagnosis of celiac disease are usually done with the findings not showing the indicators necessary, leading to a trial gluten-free diet. With the diet, symptoms will disappear, and a diagnosis of gluten sensitivity will be given.
Unfortunately celiac disease and gluten sensitivity are becoming increasingly prevalent. Thus it is important to know how each diagnosis affects the body, and the reasons for being put on a gluten free diet. With more research being done, there may soon be more answers as to why more cases continue to emerge.
Celiac.com welcomes your comments below (registration is NOT required).

Get Email Alerts (More Info)
Article Options
David Greenberg
David Greenberg graduated from NYU with a degree in economics. He has since joined the Good Greens team and become passionate about healthy living and healthy eating. Good Greens is a gluten-free and vegan protein bar company. David partners with other health writers and professionals to share healthy insight around the web. His web site is: http://www.goodgreens.com/.
View all articles by David Greenberg
In Celiac.com's Forum Now:
I'm sorry you're feeling poorly. As I read the good advice you already got and your message, I was wondering a couple of things. 1. You mention your very strict schedule that keeps you on track but it says eating decently well but it doesn't say cooking. If you are eating out a lot, that is ...
Thank you everyone for your replies. ravenwoodglass: Your advice was helpful I?ll try to avoid items like this which have so many unnecessary and artificial ingredients ? they make me feel out of control. A food and symptom diary is a great idea - especially when trying out new brands of fo...
Hi, I?m sorry you?re not feeling well and sympathize with the lack of answers. It?s not usually normal to have reduced WBC, no. If I had reduced WBC I would want to make sure it?s not a rheumatoid autoimmune condition, so I might get an ANA and a urinalysis. Are you taking any medicatio...
One of my daughters is milk intolerant. She had a history of mucus and phlegm and I didn't connect it right away. One day while drinking kefir she got a weird sensation in her throat and almost threw up. That happened twice. We cut milk and it has never happened again. The mucus is gone as well a...
Interesting- thank you for sharing. I saw my ND yesterday and she also suggested that after having been completely cleaned out for my procedures, my body could be trying to adjust. She is having me take a rest from the strong probiotics I was taking, and I'm focusing on eating foods that are more...