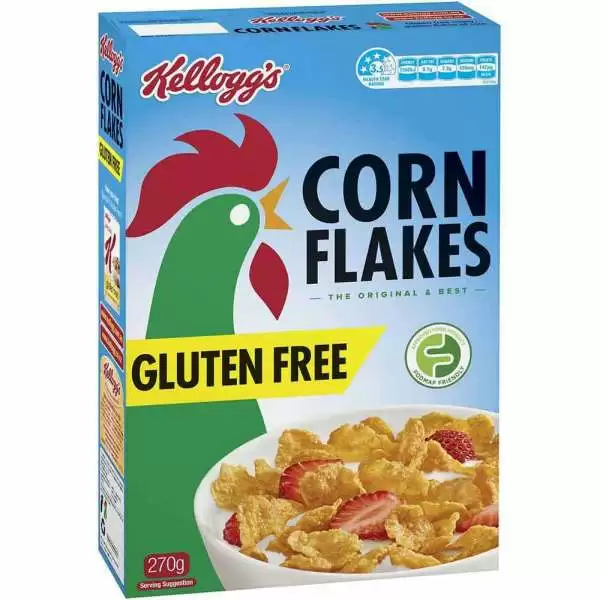 Caption: Image: Kellogg's
Celiac.com 05/06/2019 - Everybody's talking about Australia's new Gluten-Free Corn Flakes from Kellogg's. That includes more than a few envious Americans, who will need to go on waiting and hoping that Kellogg's will make a similar move in the United States. 
If you want to catch a bit of what we're missing here in America, this video taste test by Celiac.com Forum member Hammock makes a good teaser:
---
Celiac.com Sponsor (A12):


---
---
Celiac.com Sponsor (A12-m):


---
Among his comments, Hammock says that Gluten-Free Corn Flakes taste the same as original, and that they may keep their crunch "a bit longer than other gluten-free corn flakes." Hammock notes that "they do cost more than the original." 
We've heard often, and from numerous visitors that Kellogg's Corn Flakes, like Cheerios and a few other foods, are at the top of the wish lists for people with celiac disease and gluten sensitivities.
Celiac.com would love to hear from more of our followers down under about Gluten-Free Corn Flakes. Have you tried them? Are you eager to try them?