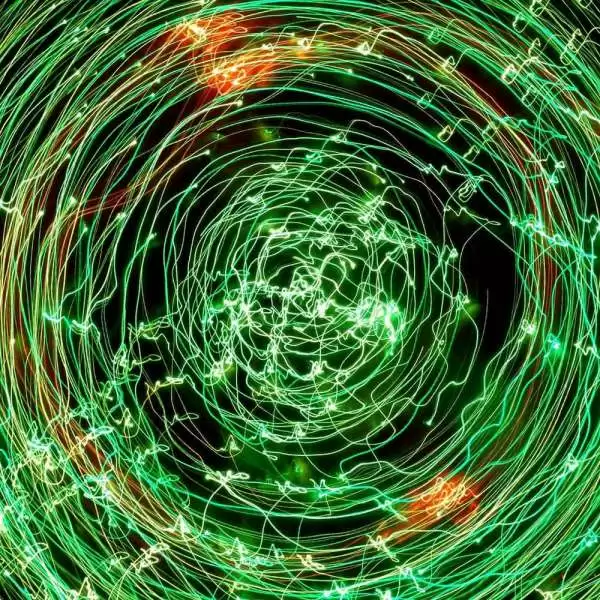 Caption: Christmas orbits. Image: CC BY 2.0--kevin dooley
Celiac.com 01/03/2020 - Netflix's competitive baking reality web television program, "Sugar Rush," turned, as many shows do this time of year, to a Christmas-theme, amazing gluten-free treats were among the stars of the show.
Competing as the 'Gluten-Free Goddesses,' Roanna Canete of The Gluten Free Baking Company joined fellow cake decorator Lisa Altfest to craft gluten-free cookies, cupcakes and an amazing gluten-free chocolate fudge Christmas tree cake with layers of whipped white chocolate peppermint ganache, all on a tight deadline.  Altfest, who is Jewish, wore a menorah pin on her apron.
---
Celiac.com Sponsor (A12):


---
---
Celiac.com Sponsor (A12-m):


---
Sugar Rush typically features four professional teams of two competing in a baking competition for a prize. Teams compete in three rounds: cupcakes, confections and cakes. A team is eliminated each round. Canete and Altfest upped the ante by competing 100% gluten-free against traditional baked goods.

"We went through to every round and competed completely gluten-free. I can't say there are a lot of other shows featuring gluten-free competitors and a contestant with celiac disease," Altfest told reporters. "We made it to the end…we were working with a disadvantage, but we still held our own."

For many viewers, seeing a team that included a member with celiac disease, and which competed with gluten-free baked goods against baked goods made with traditional flour, was the most rewarding part of the show, even though the pair came up short of victory.

"[G]etting to the cake round was a win for me no matter what happened," Altfest said. "That's my passion, that's what I do."

Regarding the novelty of being a gluten-free celiac on a baking competition show, Altfest says: "I know I've never seen anyone like me on TV." She prides herself on crafting gluten-free cakes that rival the most beautiful and creative traditional cakes, and says that "If a kid wants to have a truck cake, they don't have to be limited by their food restrictions."

Of the experience, she said, "I feel so cliche saying it's ok not to win and the experience was great. But, it's ok not to win and the experience was really great."

Win or not, Canete and Altfest served as great competitors and ambassadors for the gluten-free community, and hopefully helped to inspire future gluten-free bakers to rise above their limitations and bake with gusto.

Read more about the story at Delmartimes.net.

You can watch "Sugar Rush Christmas" on Netflix. Learn more about The Gluten Free Baking Company at: thegfbakingco.com