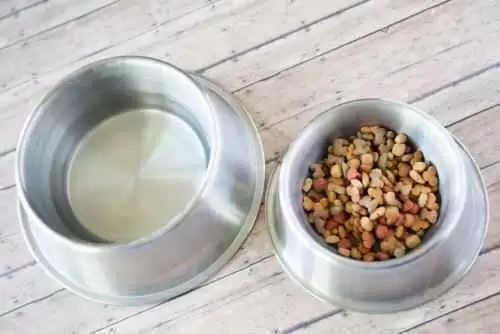 Caption: Could gluten-free pet food be the next big thing? Photo: CC--Franchise Opportunities.
Celiac.com 08/04/2017 - Industry analysts are projecting the global market for gluten-free pet foods to enjoy growth of up to 25% a year over the next decade. Across numerous industries, a shift from products containing gluten to gluten-free products is creating major potential for manufacturers.
The latest market report from Persistence Market Researchers, titled Global Gluten-free Pet Food Market: Drivers and Restraints, projects double-digit growth in gluten-free pet food markets through 2025.
---
Celiac.com Sponsor (A12):


---
---
Celiac.com Sponsor (A12-m):


---
The report offers market information and analysis on all segments of the global gluten-free pet food market broken down by type, flavor, specification, form, and distribution channel. Types include natural and added additives, while flavor types are further divided into chicken, beef, fish, and other red meat and white meats.

Specification covers the type of pet, such as food for cats, for dogs, for birds, for pocket animals, and others. The report breaks down each of these categories.

In terms of distribution channel, the global gluten-free pet food market report includes information on e-commerce, supermarkets, retail shops, exclusive pet shops, and others. Form type includes information on dry and wet pet food market segments.

Gluten-free pet food is a new segment in the pet food industry, and has strong potential to displace regular pet foods.

North America currently leads the world in gluten-free pet food production. Currently, there are no gluten-free pet food manufacturers in Europe.

Meanwhile, North America and Europe are currently the largest consumers of gluten-free pet food products followed by Asia Pacific.

A Sample of this Report is Available Upon Request at: PersistenceMarketResearch.com